In total, 14 UK universities appear in the Global University Employability Ranking 2022, designed by HR consultancy Emerging and published exclusively by Times Higher Education. The ranking reveals the 250 universities that recruiters at top companies think are best at preparing students for the workplace.
Six of these are London-based institutions, and the remaining universities are spread across the UK.
The universities of Cambridge and Oxford take the first two positions and were the only two UK institutions in the top 10 of the Graduate Employability Ranking. 
Two Scottish universities make it into the overall ranking, with the University of Edinburgh at 137 and the University of St Andrews ranked at 138. A Welsh university, Cardiff University, ranks for the first time this year at 198.  
---
Top universities in the world for employability
Top universities in the United States for employability
Top universities in Canada for employability
Top universities in Australia for employability
Top universities in the Netherlands for employability
Top universities in France for employability
Top universities in Germany for employability 
---
Top three universities in the UK for graduate employability 
Beyond Cambridge's international reputation, graduates benefit from a network of fellow alumni in influential positions around the world.
Many Cambridge graduates go on to lead companies or become high-profile political and cultural figures. More than 400 Cambridge alumni groups exist around the world, from Australia to Brazil.
While the university is known for its traditional tutelage system, in which students interact with their teachers in small groups, innovative teaching methods are also being introduced. Academics can receive grants for creative projects exploring new ways of teaching students.
At least 30 international leaders, 27 British prime ministers, 50 Nobel prizewinners and 120 Olympic medallists have studied at Oxford, securing its reputation among employers and the general public.
Admission is extremely competitive and employers are generally confident that hiring an Oxford graduate is a safe bet.
The university is also committed to developing digital technology and communication, so graduates are often exposed to important research and innovation that can be applied in the workplace.
London is one of the most popular destinations for entrepreneurial students or anyone hoping to forge relationships with international companies.
Imperial College hosts many careers events throughout the year, including lunchtime talks, employer-led skills workshops, and mock interviews with employers. 
The university also allows students to come back for careers support up to three years after they graduate.
---
Everything you need to know about studying in the UK
Everything international students need to know about UK student visas
The cost of studying at a university in the UK
Scholarships available in the UK for international students
---
Top universities in the UK for graduate employability 2022
Click each institution to view its full World University Rankings 2023 results
Featured image
Image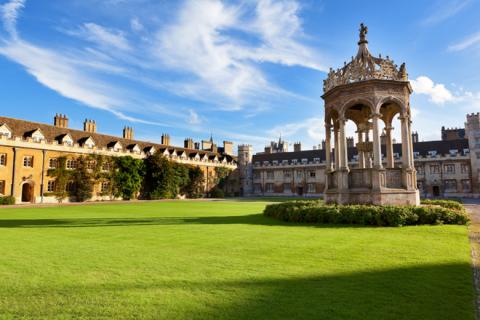 Standfirst
UK universities producing the most employable graduates have been ranked by companies around the world in the Global University Employability Ranking 2022