As an international student, finding a job is always at the back of your mind, and whether you choose to stay in your university country or move back home, knowing what employers are looking for is important.
We spoke to a range of top graduate employers and asked them to share what they look for in job applicants and how graduates can stand out to recruiters. Showing a passion for the role and understanding how you fit into it are some of the key ways in which graduates and undergraduate students can stand out. 
Anne-Marie Campion, early careers senior consultant, Jaguar Land Rover
Our hiring managers look for a passion for the role and our business, problem-solving ability, and curiosity. A high degree of numeracy and strong communication skills are also good qualities. The willingness to explore innovative solutions accompanied by the ability to create and champion new ideas and initiatives is highly desirable. 
Graduates and undergraduates can stand out during the recruitment process by demonstrating an understanding of our business, products, services, and our industry. This can be achieved with research on our company and further reading on market conditions. 
They should demonstrate knowledge of our Reimagine strategy, which details our vision for the future. This will enable applicants to understand how their role connects with our business, customers, and the wider environment.
They need to understand what the role will entail and demonstrate why they are best suited to the role.
It is also important to demonstrate the ability to share technical knowledge. This can be achieved by reflecting on the technical elements of your studies and providing examples by talking through projects that demonstrate this.
---
Best universities for graduate jobs: Global University Employability Ranking
Nine common job interview questions and how to answer them
Video: advice from employers for university students on career development
How to boost your career prospects as a university student
---
Naomi Blackbourn, student recruitment manager, PwC UK
A key quality you'll use time and again in any job is self-management; being able to manage your own time and deliver what is being asked of you. To do this you not only need those organisational or time management skills, you have to be motivated to do the work.

Research the role and the company – and be clear on why it's right for you as well as right for them. Remember it's a two-way agreement and it has to work for both parties.

The other thing to remember is that the value of graduates for companies is having an injection of fresh insight and perspectives, so try to be yourself and approach the interview with confidence about what you can bring to the table, rather than saying something that you think the interviewer wants to hear.
Lisa Todd-White, finance and commercial talent manager, Siemens plc

 
I have seen more than 40 graduates go through our finance scheme in the past six years. I don't have a finance background – my career was in customer service and then HR – so I am always looking for personality and culture and not the finance skills, as those can be taught. 
I make sure that we have a good mix of graduates from various universities with varying degrees (a keen interest in finance always helps) and the recruitment process we go through looks for strengths so that on placement they are learning competencies within a work environment.  We don't ask grads to shoehorn university experiences or part-time work into a corporate answer.
Because the scheme is rotational, graduates very quickly have to adapt to working in different teams with different people in different Siemens businesses. Their ability to engage with people quickly, collaborate and sometimes influence is essential. 
One of the key pieces of feedback I hear from our finance teams and placement managers is that each grad they have in their team always brings fresh ideas. When we recruit someone who thinks a bit differently that always helps.  
There is no such thing as a typical grad as long as they show the right attitude and values; we can teach them the skills they need to develop a successful career with Siemens.
Featured image
Image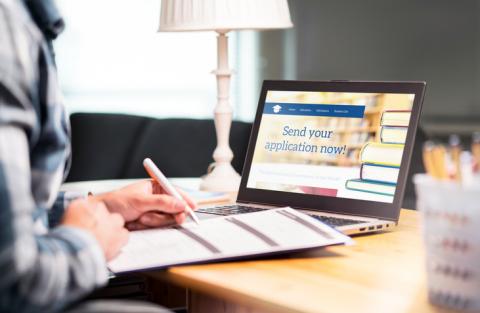 Standfirst
Hiring managers from Jaguar Land Rover, PWC and Siemens share the main qualities and skills they look for when hiring graduates and undergraduate students