As the end of university approaches, you may be thinking about what you intend to do next. If you are beginning to browse the job listings, it is important to know what a graduate scheme (or grad scheme) is, who offers them, when applications open and how they can benefit you. We have compiled all this information to help you choose between a graduate-scheme and a job.
What is a graduate scheme?
A graduate scheme is often a position that an employer will offer to university graduates to help them start their careers. Each graduate scheme offers different types of training and is designed to introduce graduates to each area of the company.
Most graduate schemes last up to two years and are often exclusive to applicants who have just graduated from university at both undergraduate and postgraduate level. The position is a paid full-time role and provides the successful candidate with most of the workplace benefits other employees will receive.
Schemes usually allow graduates to work in several departments at the company. Some schemes include training that can lead to new professional qualifications and give successful applicants the opportunity to start their career at a well-known company.
How to apply for a graduate scheme?
Applications for graduate schemes often open during the summer before final year at university. It's best to start looking early as there are many graduate schemes, and it may take some time to find the one that suits you best.
Often these businesses will also offer internship positions that you can also apply to. These internships can often lead to full-time positions at the company. Some companies may even recruit for the graduate position from its current pool of interns and keep the hiring in-house.
Graduate scheme positions are extremely competitive as a limited number of places are available each year. There are some schemes that accept 2:2 results, but many will expect a minimum of 2:1 or higher.
It's best to send your applications by September of your final year to ensure that you are considered for the following July intake. You will be assigned assessments during the application process, so it may be an advantage to prepare psychometric tests and complete some practice tests where possible.
Which employers offer graduate schemes?
It is less common for small businesses to offer graduate schemes. Larger companies, especially those in HR, healthcare, consulting, recruitment and finance, advertise graduate programmes each year. Some of the well-known companies that offer graduate schemes include Google, Amazon, Microsoft and Rolls-Royce.
If you wish to practise law after university, some legal firms offer law training contracts that are slightly different from graduate schemes. These programmes usually last about two years and involve working in each department similarly to a graduate scheme. However, each period you spend with a department lasts about six months and is referred to as a "seat".
At the end of your training year, when you have completed all the "seats", you might be offered a permanent position. Most companies offer their next-level positions to their own pool of trainees.

How to increase your chances of landing a graduate job
Using your skills and values to define a career that's right for you
Best universities for graduate jobs: Global University Employability Ranking
What benefits do you get from a graduate scheme?
Many students who complete graduate schemes are offered a full-time role in the company. Instead of moving between departments, you will be part of one permanently. Sometimes, companies will ask successful candidates for their preferred department before final roles are assigned.
If you are not offered a permanent role with the company, you will be leaving with up to two years of new skills and experience at a well-known company, which will help when applying for your next job. You will also receive a reference from the company that will help you secure your next position.
What other options are there?
If you decide that a graduate scheme position is not the right fit for you, there are several other non-graduate options available. Some students begin speciality training positions that combine learning and working as you expand your skills.
There are also entry-level positions that are advertised every day. The salary will may be a little lower than that of a graduate scheme, but you enter the workplace as a full-time employee in a specific department and role and can begin to build you career from there.
What's the difference between a graduate job and a graduate scheme?
Graduate jobs:
They are available to applicants who have graduated.

They are entry-level positions.

These jobs are advertised by most companies.

The hiring process is straightforward.

You begin working in a specific team straight away.

Progression is based on performance.

Companies will hire based on requirement only.

You can find graduate jobs advertised all year long.

Entry-level salaries are offered to successful candidates.
Graduate schemes: 
Applications open from September for positions beginning the following summer.

They are designed to support graduates as they enter the workplace and begin to find their desired role.

They are less common and highly competitive as select companies offer graduate schemes.

The hiring process is in-depth and can take several months.

If offered a place, you begin to follow a schedule designed to allow you to experience all the departments.

Progression is based on this schedule as you gain experience.

Companies that offer these schemes will open every year for new intake.

Graduate schemes are advertised only once a year.

Positions are highly competitive and therefore offer a competitive salary to successful applicants.
Graduate scheme versus graduate job? 
When it comes to next steps after university, it all depends on what will suit your needs. If you know what industry you would like to work in but are unsure of the specific job, a graduate scheme would be an excellent way for you to experience various aspects of a business.
However, if you are sure about which role you want to pursue after university, jumping straight into a graduate job might be better as you will begin to gain more specific experience from the start.
Featured image
Image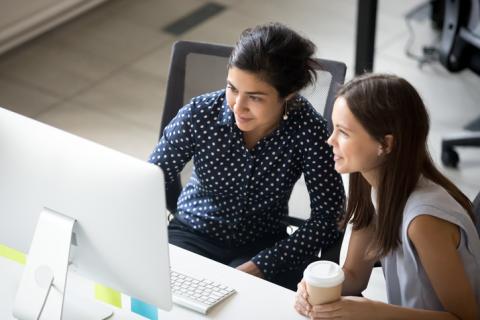 Standfirst
One of the key reasons why students go to university is to help them with their future careers. But is it better to join a graduate scheme at a company or to go straight into an entry-level job?