If you're receiving your A-level results this year, you may have heard of clearing. This is the process students can go through if they don't receive the grades they were expecting and miss out on their first and insurance places.  
However, if you do find yourself going through clearing, it doesn't mean you've failed. Thousands of students go through clearing each year and it can lead to opportunities at universities you never expected to attend. Below is a guide on how to navigate clearing and the opportunities it can provide. 
What is clearing? 
Clearing is the process whereby universities advertise the courses that still have spaces available to prospective students. Spaces are available through Ucas for undergraduate applications and the process runs from early July until mid-October. 
Clearing is a chance for students who did not meet the conditions of their offer or may have changed their mind about what or where they wish to study to find a university or course that is better suited to them. 
Can anyone apply for clearing? 
Clearing is available to undergraduate students who meet the following criteria: 
You applied after 30 June 
You did not receive any university offers
You did not meet the conditions of your offers after results day (for example, you needed two A grades but received two Bs) 
You have paid the relevant Ucas application fee 
You have said no to a firm place at university by selecting the "decline my place" option 
---
UCAS clearing advice from students who have been through it 
Navigating clearing: what to do if you don't receive your grades 
Clearing: what you should say on the phone to universities 
---
How does clearing work? 
Once clearing opens via Ucas, students can search for available places and select any they are interested in. It's important to note that you only really need to search for places through clearing if you have missed your first and second choices on results day or if you still haven't received any offers after 30 June.
The next step is to contact the universities directly. Their admission officers are ready to speak to students and discuss the entry requirements. If you like what is being offered, you can add that course to your application as your clearing choice.
The university will then be contacted and can accept or reject your application. You can only apply to one clearing place at a time so ensure you choose the ones you most want first. 
Some universities will use social media to announce available places and allow students to contact them directly. This is a great way to start a conversation with the university but remember to still call to confirm the details and declare your clearing choice on your Ucas application to ensure you secure the place. Social media is not a full guarantee. 
Does it cost additional money to go through clearing? 
For students who have paid for a multiple-choice application (£26.50), there is no additional charge. However, any applicants who paid for a single choice application (£22) will be charged £4.50 to enter the clearing process. 
What is clearing plus? 
Clearing plus is an added service that applicants can take advantage of. If you choose clearing plus, Ucas will analyse your original choices and your grades to match you with the right course. You will then see a button that says "see matches", which will show you all the courses suggested for you. You can choose any you are interested in, and then the university will contact you directly. If you are not interested by any of the suggestions, you can then choose to go through clearing in the normal way.  
All fees and prices in this article are based on the costs at the time of first publishing in August 2022. 
Featured image
Image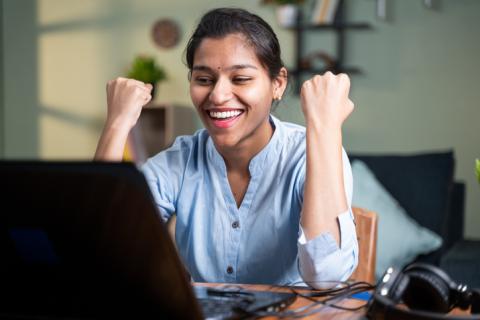 Standfirst
Are you receiving your A-level results this year? You may have heard of clearing, but aren't sure what it is. Many students go through clearing every year – here we explain how it works.