If you are looking to study abroad in Australia or New Zealand, then you should certainly consider how much it is going to cost you. 
Tuition fees are fairly high in both countries, as is the cost of living, so it's important that you are aware of the level of funding that you might need. 
However, one way to help to minimise your costs is to apply for scholarships and grants. Each government has a few scholarships for international students from certain countries which could be a good first place to look. Or if there is a specific university that you have your heart set on it is always worth checking to see if they have any scholarships that might suit you. 
Sometimes universities will also set up scholarships for subjects that are in high demand such as nursing or healthcare. So if you are a bit unsure about what to study, it might be worth checking out which subjects there are scholarships for and choosing that way. 
This is by no means an exhaustive list of the scholarships that are available to you. 
Types of scholarships
University scholarships – Most universities will offer some kind of scholarships for international students, so your institution of choice should be your first port of call when considering funding. 
Financial scholarships – These scholarships are based on the financial need of the students. The majority of these may only be available to domestic students but some universities will give out needs-based scholarships to international students.
Merit scholarships – For students who are either academically gifted, or aim to broaden a university's research focus. 
Country-based scholarships – These scholarships are targeted at students from developing countries in particular.
Government-funded scholarships – There are a number of government-funded programmes and scholarships, some of which are listed below. 
Privately-funded scholarships – Sometimes private businesses or donors will fund scholarships for international students. These are also more likely to be targeted at developing countries and minority groups, or in specific areas of study.
Part scholarships - These can range from a small one-off payment the student can use towards their fees or a larger payment that is staggered to cover certain costs of going to university. 
---
Best universities in Australia
Vlog: International student orientation week at CDU, Australia
International perspective: a Zambian student in Australia
The cost of studying at a university in Australia
9 things every international student should know about Australia
---
Australia
Australian government and private scholarships
Australia Awards Scholarship – For students in developing countries particularly those in the Indo-Pacific region, this scholarship facilitates full undergraduate or postgraduate study at participating Australian universities. It includes full tuition fees, return air travel, contribution to living expenses and health cover among other things. 
Destination Australia – Destination Australia is a government mobility programme which encourages international and domestic students to study in regional Australia. 
Research Training Programme – Postgraduate-level scholarships for domestic and international students to study a research degree at a participating Australian university. 
University scholarships
Australian Catholic University – Provides scholarships for international undergraduate and postgraduate students based on academic merit. 
Australian National University – There are a number of scholarships for international students at all study levels. 
Adelaide Scholarships International – These scholarships aim to boost the University of Adelaide's research output by attracting international students to undertake research degrees there. The scholarship includes course tuition fees, annual living allowance and health insurance. 
Charles Darwin University Vice-Chancellor's International High Achievers Scholarships — Offering 25-50 per cent tuition fee scholarships to international undergraduate and postgraduate students who have a record of academic excellence and high achievement.
Curtin University  – International scholarships for students at all levels.
University of Sydney  – International scholarships for students at all levels.
Macquarie University International Scholarships – Provides a partial tuition fee scholarship for academically bright students to study an undergraduate or postgraduate degree. The amount varies up to A$10,000 (£5,586).
Flinders University International Scholarships – Flinders University offers a range of scholarships for international students at all levels. 
La Trobe University – La Trobe University offers a range of scholarships that provide a 20-30 per cent reduction in tution fees. These scholarships are either location or merit-based. 
Monash University International Merit Scholarships – for outstanding international students wishing to pursue an undergraduate or postgraduate degree at Monash University. 
UNSW Sydney International Scholarships — for international undergraduate and postgraduate coursework students commencing full-time study at UNSW Sydney. The scholarships may provide full or partial tuition fee payment, while others provide a stipend to assist with the costs associated with your studies.
The University of Western Australia - there are scholarships available for high-achieving international students of up to A$48,000 over four years on eligible courses or A$36,000 over three years for undergraduate students. Postgraduate students can receive up to A$24,000 over two years on eligible courses.
---
Best universities in New Zealand 
International perspective: a Chinese student in New Zealand
The cost of studying at a university in New Zealand
Everything you need to know about studying in New Zealand
Everything international students need to know about student visas in New Zealand
---
New Zealand
New Zealand government and private scholarships 
Manaaki New Zealand Scholarships – The New Zealand government offers full scholarships for students to study full-time at a university or a Pacific University.
Usually the scholarships are open to students from selected countries in the Pacific, Africa, Asia, Latina America, Caribbean and Commonwealth countries, however due to border closures the 2022 cycle is only open to students from the Pacific. 
They include full tuition fees, a living allowance, an establishment allowance, medical insurance and travel to and from your own country and New Zealand. Postgraduate students are also offered research and thesis costs. 
ADB Scholarships at University of Auckland – The Asian Development Bank-Japan Scholarship programme provides an opportunity for students from ADB's developing member countries to undertake postgraduate studies at participating academic institutions in the Asian and Pacific region. 
New Zealand university scholarships 
University of Canterbury International First Year Scholarships – The University of Canterbury offers this scholarship to high-achieving international students starting an undergraduate degree. 
University of Otago International Research Master's Scholarships – This scholarship provides funding for international master's students undertaking a thesis-based master's degree. The scholarship includes NZ$16,000  stipend per annum plus a tuition fee waiver for one year.
Wellington Master's by Thesis Scholarship – Victoria University of Wellington provides scholarships for full-time research focused master's degrees. The scholarships include a NZ$15,000 (£7,952) stipend plus domestic fees.
University of Waikato International Excellence Scholarships – Provided to international students who demonstrate academic excellence and can become global ambassadors for the University of Waikato. 
University of Auckland International Student Scholarship – Valued at NZ$10,000, these scholarships gives high-achieving students the opportunity to study at the University of Auckland. 
Please note all costs and conversion rates were correct at the time of publication. These may vary over time.
Featured image
Image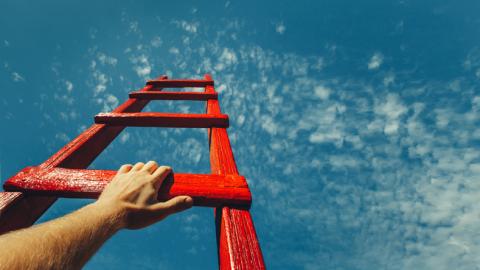 Standfirst
If you are an international student looking to study in Australia or New Zealand, make sure you check out which scholarships are available to you from organisations and universities