Being a refugee student at a British university has been both interesting and rewarding, but I know that many students who are seeking sanctuary in the UK might feel hesitant about applying or unsure of where to find the right support.
Refugee students often have limited knowledge of the university system in their new country and may experience language barriers or lack of funding. When I was applying, I felt lost. I knew I wanted to go to university, but I didn't know how – I had never even heard of Ucas.
Having been through the process, I can share my top tips for refugee students who want to apply to university in the UK.
Applying to university as a refugee
The journey to becoming a student starts with the application process, which can be daunting if you are completely new to the education system of the country you're in.
Try to stay optimistic. It may seem hard at the beginning, but as soon as you start working on your application, things gradually become easier. There is lots of information out there to help you, including this step-by-step guide to applying from Student Action for Refugees (STAR).
It's particularly important to check whether you have access to student finance or are eligible for any scholarships to fund your studies.
For extra guidance, organisations such as Refugee Education UK provide great educational mentoring and advice. I also spoke to the student support office at my chosen university and attended a university open day to get an insight into the atmosphere of the university campus.
---
How to apply to UK universities through Ucas as an international student
The cost of studying at a university in the UK
Best universities in the UK 2022
Everything you need to know about studying in the UK
International perspective: a Polish student in the UK
International perspective: students from Hong Kong in the UK
International perspective: a Malaysian student in the UK
---
English language proficiency
It is a good idea to work on improving your English language proficiency however you can. Some UK universities offer free English courses to their students, but remember you'll need to take an English language test as part of your application.
If you have an English qualification from abroad, get in touch with the admissions team at your chosen university to check if they recognise it. Some universities may require a statement of comparability issued by ENIC (the UK National Information Centre) to confirm the level of the qualification.
If you meet the university's entry requirements and your application is accepted, they will send you an offer with information about any additional information or qualifications they require.
Settling into university as a refugee
Once you start at university, your institution will usually hold a student orientation week for new students. This is known as freshers' week in the UK. There will be lots of social events to break the ice and it's a great opportunity to find out about different student societies and activities.
Student organisations and societies such as Student Action for Refugees (STAR) provide great support for refugees and asylum seekers who aspire to get into university.
STAR has student groups in universities across the country, providing a chance for students of any background to join a movement of welcome by educating, campaigning and fundraising for refugees. It also provides a space to feel included and part of a community as a refugee.
I felt that being part of a network of people who shared my experience through the STAR Equal Access Network gave me the safe space I needed, and encouraged me to use my experience to help others have an easier transition into higher education. It's also rewarding to have our voices heard by universities and policymakers as Equal Access Activists, giving us the chance to make positive changes and ensure other students don't face the same barriers.
Your university may also provide opportunities to get involved in your community more locally. I work as a student ambassador and provide information, advice and guidance about progression routes to higher education to young people in Greater Manchester.
Being a student at the university has given me the experience and skills to do this job, and I've attended a wide range of local events and shared my university experience with young people. 
Accessing support
Life can have its ups and downs during studies. If you face an issue or need support, contact your university's student support and welfare team for help and advice. Universities are becoming more aware of refugee students' needs and how they can offer support, and university staff can access resources and guidance from STAR and the Universities of Sanctuary network.
In addition, out-of-university support is available from local organisations. Ask your university for information about local refugee support groups that may be able to help you.
As a refugee student, studying at university has not only helped me learn more about something I enjoy and develop transferable skills, but has also connected me more to my local community and helped me to integrate into a new society.
University has given me the chance to create a network of friends and colleagues from a wide range of countries around the world. This reflects the diversity and inclusivity of the university environment. There is a place for everyone, including you!
Featured image
Image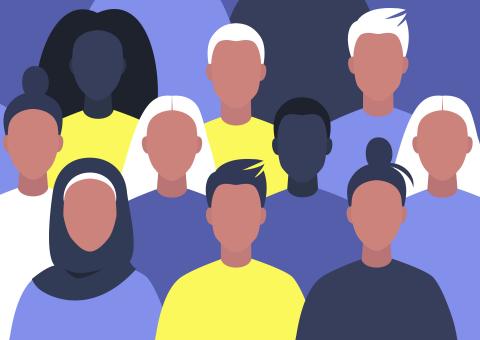 Standfirst
Student, refugee and activist AbdulRahman reflects on his journey into higher education and shares his top tips for refugee students