What is a mature student? 
There is no firm definition but often students over the age of 21 are referred to as mature students. Sometimes universities will also use other terms such as adult learners or adult returner.
Why university is for everyone and why study when you're older? 
We are often asked if there is an age limit to apply and study at university and are happy to confirm that there is not. All universities will welcome applications from individuals across many different circumstances and life stages.
Some reasons applicants may choose to apply as a mature student include:
Those wishing to return to education after some time away

Those whose school education was curtailed or disrupted

Those seeking an intellectual challenge to enhance their professional or personal life
Mature students bring a wealth of experience and make a valuable contribution to the diversity of the student population.
How to apply as a mature student
Anyone wishing to apply to university in the UK – including international students – should do so via the Universities and Colleges Admissions Service (Ucas). Ucas captures all the relevant info from the applicant and universities understand that mature applicants will often present a varied educational and employment background. Students applying to universities in the US, Canada or Australia will have to apply directly to the universities that they are interested in. 
To qualify for entry, you'll need to meet the general entry requirements, English language requirements, and any specific requirements for your chosen degree programme/major if needed. Universities accept a wide range of qualifications for entry and would normally ask you to provide your country's equivalent of any subject qualifications that are needed.
For mature students, most universities require recent accredited study prior to starting a degree to ensure that students have the confidence and study skills to enjoy and progress on their chosen degree. Prior study could be conducted online or part-time but most degree study in the UK for an international student would need to be full-time due to the visa arrangements.
We know the application process can be confusing so all universities have lots of guidance to support students with their applications. You can also find online information events and one-to-one sessions for universities to answer any questions you have.
---
What can I expect during my first week of university?
Being the first person in your family to go to university
How joining a society helped me settle in as an international student
---
The differences at university as a mature student 
Many aspects of university life will be very similar for all students, however specific considerations such as caring responsibilities and support with study skills may need to be factored in for mature students.
Student clubs, societies and sports are open to all and cater to many varied interests. For example, the Students' Association at the University of Edinburgh has more than 50 international and multicultural groups to choose from. Everyone who is part of a student community will also have access to a range of support services and networks to help them during their time at university. 
Tips on balancing university and life/family as a mature student 
We'd recommend that you share your situation with your lecturers and tutors, including why you have made the choice to study and the longer-term benefits it will bring. Remember to also speak to your peers who will probably be going through similar experiences and challenges. Be organised and prepared for the expectations of higher education, adapting routines where needed and balancing commitments.
Funding advice for mature students 
Studying overseas is often a significant financial investment but applicants are always encouraged to explore the funding opportunities that might be offered by a university or a sponsor closer to home. For example, at the University of Edinburgh we are pleased to enrol a number of mature students sponsored through the US Department of Veterans Affairs.
Students can find scholarships through their universities or external organisations. Contact your university and explain your circumstances and they will be able to assist you in finding funding for your course. 
Featured image
Image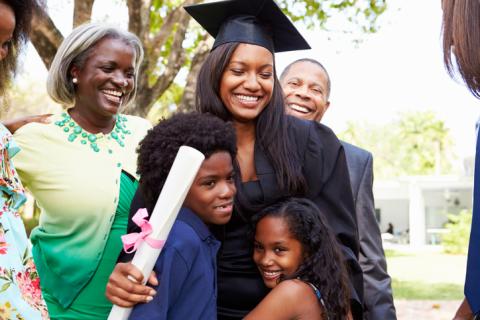 Standfirst
Are you considering studying at university but are concerned you might have missed your moment? Being a mature student is actually a popular choice and Robbie Willis, the head of international recruitment at the University of Edinburgh, shares some advice to help you make your decision.