When applying to university in Australia, you may hear the term "Go8" used often. But what is the Go8 and which universities are included?
What is the Go8?
The Group of Eight, which is often referred to as the Go8, is a group of Australia's leading universities that focus on research.
The Go8 was established in 1999 and is based in the Australian capital city of Canberra. The Go8 focuses on "influencing the development and delivery of long-term sustainable national higher education and research policy, and in developing elite international alliances and research partnerships".
Which universities are in the Go8?
The Go8 is made up of the following universities:
What benefits do the Go8 universities receive?
The Group of Eight is made up of some of the oldest universities in Australia, known for their prestigious degree programmes and high academic standards. According to its financial report, the Go8 receives 71 per cent of the Australian Competitive Grant (the Australian government's research grant) and spends about A$6.5 billion (£3.7 billion) on research.
In addition, the universities offer many highly rated research opportunities to students. Universities in the Go8 directly support more than 50,000 jobs and contribute to the country's economy.
As an undergraduate student attending a Go8 university, you will benefit from extra career support, quality of teaching and worldwide connections.
As a postgraduate student, you will benefit from expert knowledge in your field of study, excellent funding and access to high-quality equipment during your research.
---
What is a Russell Group university?
The cost of studying at a university in Australia
Graduate employability: top universities in Australia ranked by employers 2021
---
Employability
As a graduate of a Go8 university, you will receive a globally recognised qualification from a well-known university. Currently, Go8 universities are responsible for the education of over 50 per cent of Australia's doctors, dentists and veterinarians. More than 50 per cent of science graduates and 40 per cent of engineering graduates are educated by Go8 universities, according to their current breakdown of student statistics.
Quality of teaching
Students who attend these universities benefit from advanced and research-oriented curricula and are taught by experts in their chosen field.
These expert teachers often continue their research throughout their time teaching, allowing students to experience the research stages in real time. About 70 per cent of Australia's research is a direct result of Go8 universities and impacts field such as healthcare, cybersecurity and agriculture, following a goal that was set during their post-Covid higher education reform.
Students will often be given the chance to contribute to this research throughout their studies in different ways, be it assisting in collecting data, taking part in studies or helping to organise findings.
Worldwide connections
The Go8 has connections with several universities and research organisations in countries including Brazil, China, Chile, France and Germany. They also work with university groups such as the Russell Group in the UK, the U15 in Canada and leading research universities in Japan and the US.
Vicki Thompson, the chief executive of the Go8, shared in a speech in June 2022 that Go8 universities educate more than 425,000 students annually, with about 110,000 graduating each year. That cohort includes about 160,000 international students from almost every country.
Students who choose to attend a Go8 university will therefore find themselves making professional and personal connections that reach around the world and can benefit them in their chosen field later in their career.
Go8 versus other universities
When it comes to Go8 universities, there is a benefit for students who are interested in research-led fields of study such as medicine, agriculture and science. The teaching staff will have excellent research experience and the universities will regularly benefit from funding towards aspects of the research programmes.
However, if you are interested in the arts, literature or history, you may find that another university offers a more interesting programme as it may have a stronger focus on the arts. It may therefore have teaching staff who are more experienced in those areas, and funding may be applied in alternative areas to that of Go8 universities.
So, remember that there are many excellent universities throughout Australia. The Go8 are a handful that are focused on research and innovation, with many other higher education institutions available for other areas of study.
Featured image
Image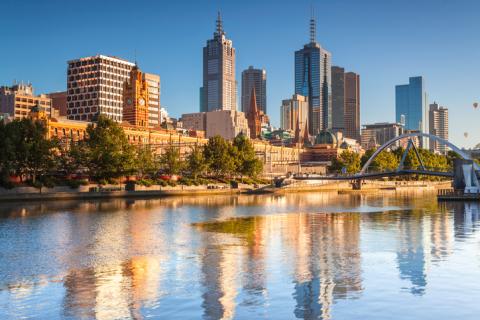 Standfirst
What is the Go8 group of universities? And which universities are included in the Go8?