What are the requirements for a student visa in Australia?
A student visa is a temporary visa and lets you and your family stay in Australia for the length of your course. There is a broad range of courses that students can choose from. It's important to choose a CRICOS-accredited course. CRICOS stands for Commonwealth Register of Institutions and Courses for Overseas Students.
Once you have the confirmation of enrolment from your chosen university or education provider for the relevant course, you can prepare the visa application.
One of the most important factors of the application is the genuine temporary entrant (GTE) criterion. It includes a written statement in which you need to demonstrate that you and your family do not intend to stay in Australia beyond your student visa.
You also have to meet English language prerequisites as well as financial requirements. You need to have enough money that is genuinely available to you to pay for your course fees and travel and living costs for you and your accompanying family members while you are in Australia.
The 12-month living cost is:
Student: A$21,041 (£11,200)

Partner/spouse: A$7,362

Child: A$3,152
Alternatively, you can show proof of an annual income. The current benchmark is A$62,222 for single people or A$72,592 for families.
Everything students need to know about Australian student visas
A guide to student bank accounts in Australia
Scholarships for international students in Australia and New Zealand
A guide for international students choosing a university in Australia
A guide to post-study work visas in the UK, US, Canada, Australia, Germany and New Zealand
What are the rules for bringing family as an international student?
When applying for a student visa, the main applicant can include family members (partners and children) in the application. Once the visa is approved, the whole family can migrate together to Australia.
Alternatively, you can apply for a subsequent entrant visa. Some families make the decision for the main applicant to migrate first and organise the basics, eg, finding a place to live, securing work, selecting schools for the children etc. The family can follow afterwards on subsequent entrant visas.
What needs to be considered is the "one fails all fail" rule. For most visas, applicants need to prove that they are of good character and good health, including dependants. Should one family member fail the character or medical tests, all other family members will be refused as well.
Do I have work rights as an international student?
Most student visa holders are allowed to work 40 hours per fortnight while the course is in session. During holidays this is extended to full-time work rights for the main visa holder. The dependant partner is allowed to work part time.
Only if you study a master's by research or a doctoral degree do the main visa holder and partner get full-time work rights.
Which family members count as dependants?
Under Australian immigration law, partners both married and de facto, as well as children, are seen as dependants and are as such members of the family unit. Couples need to prove that they have been in an ongoing and committed relationship to the exclusion of all others for at least 12 months.
Once you have gained permanent residency in Australia, you can sponsor other family members, eg, parents.
What are the costs/timings involved?
The visa application charges for a student visa is A$630 for the main applicant, A$470 for additional applicants 18 and over, and A$155 for children under 18.
Additional fees apply if you engage a professional migration service to assist you.
The processing time for student visas is about three to five months.
Can I stay in Australia after I graduate?
For many students the student visa is the starting point of their migration journey in Australia. It provides opportunities to benefit from a world-renowned education system, build networks and foster your career.
There are various ways you can extend your stay after you have completed your course. Subject to your eligibility, you could apply for a postgraduate visa, skilled visa or work visa.
How do I start the application process?
The application process for most Australian visas is online, including student visas. Applicants can create an online ImmiAccount on the Australian government website. 
Remember, migration laws in Australia are constantly evolving and I recommend speaking with a migration agent before starting the visa application process. Auspire Immigration Australia can help you to find the most suitable course at the right education provider and handles course enrolment application as well as visa application for all family members.
Changes due to Covid-19
Australia's international borders have been closed since March 2020. Since then, only very few international students have been able to come to Australia. The Australian government is planning on easing travel restrictions for international students from December 2021.
Featured image
Image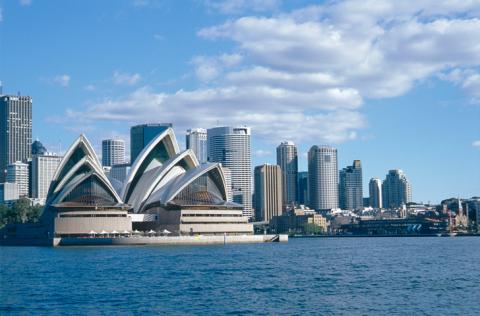 Standfirst
Can international students bring family or dependants with them to Australia? Use this guide to find out about the visa rules for international students and what has changed under Covid-19