Sponsored content: created in partnership with the University of Dundee.
There are ambitious plans for a weekend of celebrations in summer 2022 for the University of Dundee's department of accountancy and finance as it marks its 50th anniversary. After more than two years of pandemic-related disruption, it will be refreshing to see staff, students and alumni coming together in person, and the centrepiece will be a piece of work focusing on what the department has achieved in this time.
It will feature minutes from board meetings, interviews with founder members and former staff and notable excerpts from the university's archives. "To see where we are, we need to see where we've come from, and then we can see where we'll go eventually," says Alison Fordyce, senior lecturer and head of accounting and finance at the university's School of Business. 
The School of Business, which is home to the accountancy and finance department, has existed in many forms since its inception in 1972, having grown out of the law faculty and evolved as the accountancy and finance industry grew. It emerged just five years after the university itself was established as an independent entity in 1967. "At one time, accountants were there to support lawyers, but we now work more closely with economics, marketing and management disciplines. The business school itself was formally established in the last couple of years," Fordyce says.
The department's greatest achievement has been to develop a suite of undergraduate and postgraduate degrees in response to the changes in the market. What started as a bachelor's in administration became a bachelor's in accountancy, and decades later students can pursue anything from pure accountancy to international finance. In 2020, the accountancy and finance department was voted number one in Scotland for finance degrees in the National Student Survey and now produces hundreds of qualified graduates every year.
A growing number of alumni means the department can build stronger ties with industry, with many graduates going on to work in local firms and returning to campus to share their experiences and advice. "Maintaining and nurturing our alumni community is very important, and we use many of them to support our teaching," Fordyce says. "For example, if there's an aspect of fintech I'm not familiar with, I can ask a former student and they may know, or at least know someone who does. From their perspective, they can build their CV and get experience of speaking to students while the students tap into local knowledge and gain employability skills."
One of the features that makes Dundee's accountancy and finance courses stand out is the range of accreditations available. The courses can offer accreditations with all six UK accounting bodies, including the Institute of Chartered Accountants of Scotland, the Association of Chartered Certified Accountants, the Chartered Institute of Management Accountants and Chartered Accountants Ireland.
Many staff in the department are themselves professionally qualified with these bodies, so can advise students on the career options open to them through accreditation. Over the course of a three-year undergraduate degree, students will cover all of the necessary modules to complete maximum accreditation, and are able to choose an optional subject in the fourth year.
Often, students choose to secure industry placements or internships between the third and fourth year, Fordyce adds, exposing them to the realities of the workplace. "They apply at the start of the year so they can go through the process of completing an application form, attending an interview – essentially allowing them to go through that loop once before they apply for full-time roles," she explains. 
The department is one of the highest ranking across the University of Dundee for employability, scoring 96 per cent in a recent measurement of students entering graduate-level jobs. Fordyce attributes her students' success in some part to the high level of pastoral support offered by her team. The department supports students with mock job interviews, and each staff member supervises a small group of students in terms of career and pastoral development.
"We establish good relationships with the students so when they go into full-time work, they're keen to re-engage. We start off these relationships from the very start, and we get to know students well so we can write their references and keep communications going," Fordyce says. "At times during the pandemic, going for a coffee with fellow mentees might have been the only time they saw fellow students as we weren't venturing into campus." Thanks to these strong ties, the department has well-established connections with alumni working for a host of local employers, including EQ Chartered Accountants, Henderson Loggie and Johnston Carmichael. 
Looking to the future, the accountancy and finance department at Dundee has plans to introduce an integrated master's degree in September 2022. This will be a condensed programme where students are taught for 45 weeks of the year rather than the traditional two-semester academic year. This means students can graduate after two years with the equivalent of a BSc accounting degree and the full accreditations to pursue a career.
"This will mainly be focused on international students to accelerate their qualifications and reduce costs for them," Fordyce says. This has been co-designed with the Association of Chartered Certified Accountants, ensuring that the technical requirements it covers are credible and giving students the option to pursue master's level modules afterwards if they wish. 
In the meantime, the focus will be on bringing staff and students together to mark the achievements of the department in its first 50 years. "We've not been able to come together and have these conversations for the past two years due to the pandemic," Fordyce says. "We've not yet had a chance to celebrate the achievements of last year's graduates or to see what our alumni have been up to. It will be great to re-establish relationships and build communities again."
Find out more about the University of Dundee's School of Business.
Featured image
Image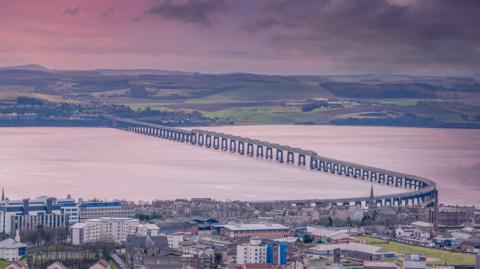 Standfirst
The department of accountancy and finance at the University of Dundee will celebrate its 50th anniversary this year