This article was produced by Casita
Consider these creative storage hacks in order to save more space and create your home away from home at your student accommodation:
1. Wardrobe
The first thing that burdens students while moving is clothes. In order to get started with organising them, you need to consider what to fold and what to hang. You should hang dresses, blouses, trousers and dress pants, jackets, blazers, coats, skirts, and scarves. You should fold t-shirts, knitwear, and jeans. Sportswear is to be folded as well. Consider having a hanging organiser to store your beddings and towels is great. Also, you can buy boxes to be put in the closet and store your foldable clothes separately. Label your boxes to find your stuff easily.
Extra Tip: Store your purses/backpacks in the hanging organiser inside your wardrobe.
2. Bedroom
Bedrooms hold most of your belongings, and if you do not organise it creatively, it will make finding the things that you need quickly harder. Extra rolling drawers will make your life much easier; notebook holders, hanging shelves, pouffes with storage, and bedside caddies will also be great assets. You can create more space wherever you want. You can store your belongings easily and find them fast as well. Most purpose built student accommodation comes with smart storage space so make sure you check this out when you decide. Use your under-bed storage wisely, and buy extra boxes to store more stuff under your bed.
3. Workspace
If you have a lot of papers that need to be organised, consider using binder clips with a sticker to label clusters of papers and find them easily. A shoebox could serve as a charging station, to get rid of all the messy wires. In order to prevent storing extra stuff that you will only use once, consider using sticky notes and pinboards instead of using notebooks.
Extra Tip: Empty jam or sauce jars could be used as pen holders. You can decorate and colour them too.
4. Bathroom
Put a shelf above your bathroom door and store a bunch of stuff. You can also buy a plastic storage cabinet for your personal products. Pocket organisers could be hanged at the back of your bathroom door, holding your cleaning products. A mirrored cabinet is very convenient for small bathrooms as well. Keep an extra empty basket nearby to collect laundry clothes in, so they won't be mixed with your clean clothes. Use a basket to put whatever you might need while bathing, such as a book or a magazine.
5. Kitchen
As mentioned before, using organisers is great, whether it is your private kitchen in your self-contained studio or a shared kitchen with flatmates. You can even label pockets. Old jars could be used as spices storage, or for tea, coffee, sugar, etc. Remember to label the jars right away in order not to forget what is inside. Again, a plastic rolling drawer will be beneficial when used for storing canned food, etc.
Extra Tip: If you want your beverage to get cold quickly, wrap it in a wet tissue before putting it in the freezer.
Featured image
Image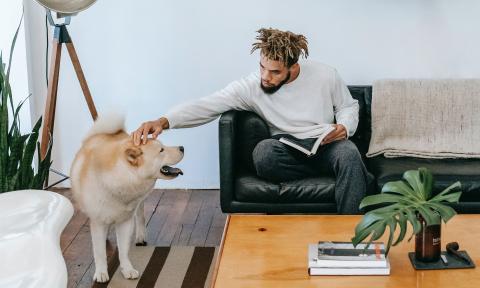 Standfirst
Creative storage ideas for university students residing in student accommodation in Canada