Asia claims a quarter of the best 100 universities in the world for engineering and technology in the 2015-16 subject ranking.
Universities in Singapore, Hong Kong and China are among the best 25 in the world for engineering degrees, directly competing with rivals in the US, UK, Sweden and the Netherlands.
For the first time, an Indian university is included in the Times Higher Education World University Rankings for engineering and technology degrees: the Indian Institute of Science takes position 99, flanked by Osaka University, in Japan, at 98 and the Technical University of Darmstadt, in Germany, in 100th place.
---
- Best universities in the Singapore
---
Overall, the best universities for these subjects, which include computer science and energy degrees, are Stanford University, the California Institute of Technology and the Massachusetts Institute of Technology.
But with its 25 universities averaging 53rd place, Asia offers excellent alternatives to North America's 36 ranked institutions averaging in 39th place and Europe's 31 universities, with an average rank of 55 – lower than Asia.
Nine of Asia's universities are ranked in the best 100 for the first time this year, including Zhejiang University, Shanghai Jiao Tong University and Fudan University, all in China.
The Chinese University of Hong Kong enters the engineering ranking for the first time at position 65. Its engineering faculty was only established 24 years ago, but many graduates have already become successful entrepreneurs or chief executive officers.
Liao Wei-Hsin, associate dean (student affairs) for the Faculty of Engineering, explained: "We look for creative students, and those who would like to build innovative devices or systems by applying mathematics and science to real-life applications.
"They could be software or hardware-oriented or both. We welcome motivated students to take up new challenges and prepare themselves to commit to the advancement of society."
Not counting new universities in the ranking, Asia's universities moved up four positions on average, while Europe's universities moved up an average of one place and North America's universities dropped on average almost two spots.
---
---
The highest ranking university in Asia is the National University of Singapore (NUS), in position 13, which attracts students from all over the world.
Prakash Prashanth, from Chennai, India, chose to study engineering at NUS as he knew it was one of the best engineering institutions in Asia, and is situated much closer to home than Europe or the US. He currently specialises in aeronautical engineering.
He said: "We have so many departments dedicated to various disciplines of engineering and a lot of research is being done in a variety of fields. We also have a lot of strong industry partnerships and design-focused modules such as those under the Design-Centric Programme. We also have modules that teach us about product development.
"I think such breadth is really important in an engineering school because it allows us to explore and pursue various paths such as research or entrepreneurship."
Ananya Das, from the United Arab Emirates, agrees with Prakash. She chose to study a double degree programme in engineering and economics.
She said: "The NUS offers a great balance of high ranking, good syllabus, [low] fees and a supportive and vibrant cultural environment for undergraduate study. I also appreciate the balance between theory and practical in our engineering studies."
But studying at the NUS is not for everyone. Although many students appreciate the rigor, some feel that the environment is highly competitive, with too much emphasis on grade results.
See the full ranking table here.
| | | |
| --- | --- | --- |
| Rank 2015-16 | Institution | Country |
| 1 | | US |
| 2 | | US |
| 3 | | US |
| 4 | | UK |
| 5 | | US |
| 6 | | UK |
| 7 | | US |
| 8 | ETH Zurich – Swiss Federal Institute of Technology Zurich | Switzerland |
| 9 | | UK |
| 10 | | US |
| 11 | | US |
| 12 | | US |
| 13 | | Singapore |
| 14 | École Polytechnique Fédérale de Lausanne | Switzerland |
| 15 | | US |
| 16 | Hong Kong University of Science and Technology | Hong Kong |
| 17 | University of Michigan | US |
| 18 | | US |
| 19 | | Netherlands |
| 20 | Nanyang Technological University | Singapore |
Featured image
Image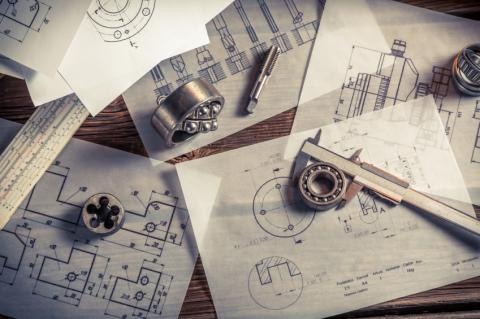 Standfirst
The best universities in the world for Engineering and Technology are revealed for 2016.