The ability to extract, handle, and analyse large amounts of data is therefore a key skill on today's job market.
However, gathering and summarizing data is not enough. Data science can only improve decision making with an understanding of how choices affect outcomes. Data Scientists must therefore increasingly combine standard tools in machine learning with an understanding of the causal relationships behind the data.
Logo
Image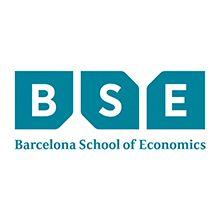 Overview
The demand for Data Scientists is exploding, driven by the increasing availability of data and the advance of machine learning. Data collection and analysis have become crucial components of decision making in today's private and public organizations and many have started to develop specialized departments for this purpose.
Course details
The BSE Master's Program in Data Science for Decision Making integrates key elements from Data Science and Economics to give graduates the ability to deal with all types of data and make the correct inferences from it.
Students will be trained in the use of cutting-edge machine learning methods and of statistical models that will help them to provide effective data support in the decision-making process of any organization. Students will, for example, be able to extract information from the structure of social networks, satellite images, large libraries of digitized text, read and visualize data in maps and make sense of geo-localized information and time series data. They will also be able to use this data for forecasting and evaluate different policy options or business strategies through models built on an understanding of causal relationships.
Entry requirements
An undergraduate/bachelor/grado/laurea, or equivalent degree from an accredited college or university (for Bologna degrees, a minimum of 180 ECTS are required). A typical applicant holds a university diploma in Economics, Finance, Engineering, Mathematics, Statistics, or Business Administration, but students with academic backgrounds in other subjects have also been admitted.
An advanced level of English language skills: TOEFL score of 90 or better / IELTS Academic Test score of 6.5 or better
PhD Track Program only: GRE General Test score (for all other programs, GRE is optional but highlight recommended.
Career outcomes
The Decision Making track is tailored to accommodate both recent graduates and those with work experience in private and public organizations. All students will benefit from a combination of training in programming, theoretical model techniques and hands-on applications which will allow them advance any decision making process in any organization. Students with work experience will be able to see the data in their own work environment with completely new eyes and realize the potential of untapped data resources like text and images.
 
Display priority within Suggested Courses
4