Switzerland is not just known for its beautiful mountains and delicious chocolate, it is also home to some of the world's top ranked universities which attract thousands of international students seeking to further their studies.
In fact international students make up 21 per cent of the whole student body in Switzerland. 
There are a total of 12 universities in Switzerland with 10 of them featuring in the THE World University Rankings  the highest being ETH Zurich which ranks at number 11. 
As home of the Capital of Peace and Freedom, aka Geneva, Switzerland is a great place for students studying politics or international relations. It is also a good choice for students studying languages, as owing to the country's central European location it has multiple national languages: French, Italian, German and Romansh.  
Not only is Switzerland great for languages and politics students, it is also a crucial financial hub, with Zurich attracting many business, economics and finance students.
Preparations
Homestays are a popular accommodation choice for international students as they are a good way to immerse oneself in the local culture and develop language skills. There is also the added benefit of having home-cooked meals provided for you. Even if you contribute towards the costs, it will still fall short of independent living – and every franc counts.
If this isn't for you, there are also the traditional options of dormitories, flats and apartments, if you would prefer to live with other students. Accommodation owned by the university is usually cheaper and more convenient than choosing private accommodation but this depends on the location and the university.
Bear in mind that some programmes will allocate your accommodation without giving you an option.
If you are from the EU or EEA (Iceland, Liechtenstein and Norway), you do not require a visa to study in Switzerland. Although the country is not part of the European Union, a series of bilateral agreements have ensured free movement.
All international students will need to register with their local residents' registration office within 14 days of arriving, bringing proof of identity, address, evidence of sufficient funds to live on, and enrolment at a university.
If you are from a country outside of the EU or EEA, you will require a visa to study in Switzerland. Visa applications can be costly, take months to complete and require a series of documents and interviews.
Health insurance is compulsory for all international students staying in Switzerland for more than three months. Again, for EU students, medical coverage is available with the European health insurance card.
---
Student experience in Switzerland
International perspective: a French student in Switzerland
A year abroad at university in Switzerland
Choosing a small university
A cohesive student community
---
Academia
There are three types of universities in Switzerland: universities (UNIs), universities of applied sciences and the arts (UASAs) and universities of teacher education (UTEs).
UNIs: There are 12 traditional universities in Switzerland offering degree programmes in humanities, science and some engineering fields.
UASAs: Provide courses in landscape architecture, health sciences, music, art, theatre, film and design.
UTEs: Offer practical training in pre-primary, primary, secondary and special needs education.
It takes three years to complete a bachelor's course and entry requirements are different for each course at each university. All bachelor-level degrees will require a matura/maturité or an equivalent international certificate such as the international baccalaureate, a US high-school diploma or British A-levels.
Courses for international students are offered for the summer, semesters or full academic years so there is flexibility in the duration of your stay.
Semesters tend to be from September to December and January to April/May. Summer courses can be around six weeks. 
Swiss universities are well funded by the government which means that tuition fees are lower than in other countries. The annual tuition fee for international students ranges between 800 francs (£650) and 1,240 francs (£1,000). This varies for each university, for example, the University of Italian Switzerland charges a higher annual fee of 3,225 francs (£2,600).
Although tuition fees are relatively low, other expenses (such as living costs) can be high so it is worth checking your eligibility for the scholarships that are available. Scholarships from Swiss universities can range from 9,675 francs (£7,800) to 14,525 francs (£11,710) – many require you to have successfully completed a first semester.
After completing a degree, students are allowed to remain in the country for six months if they are hunting for jobs and work visas are granted if you successfully secure a job.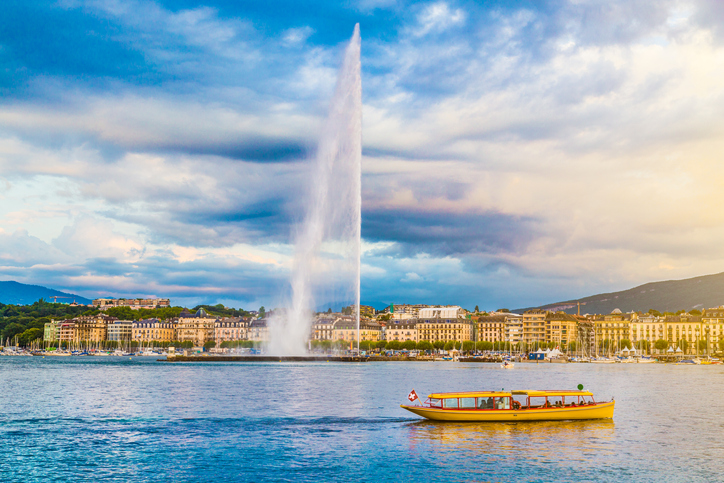 Lifestyle
Switzerland doesn't have its reputation for being one of the happiest countries in the world for no reason, people generally have a good work-life balance and live in a clean, scenic environment which contributes to a good quality of life.
It is also one of the safest places to live in the world. Violent crime is almost non-existent and petty crime rates are low, so international students can be sure to settle in comfortably.
With such a central location in Europe, Switzerland enjoys a great diversity of cultures. Its location also makes it an ideal base for travelling around Europe, with short travel times and little expense. And it's likely you will come home with a decent grasp of at least one extra language which is a great way to boost your career prospects.
Living costs in Switzerland are expensive, so it is crucial that you budget in order to manage your expenses. Your average budget should be around 1,400 francs (£1,123) to 1,910 francs (£1,540) a month to pay for food, accommodation, transport, tuition, supplies and leisure activities. However, this cost increases for more expensive cities such as Geneva and Zurich.
With a cuisine full of indulgent cheese, chocolate and other delicacies, it is easy to get carried away with the expensive lifestyle, so shop at local supermarkets and keep eating out to a minimum.
The country is also a good spot for non-meat eaters, Zurich holds claim to the oldest vegetarian restaurant in the world: Hiltl, founded in 1898, even has the Guinness World Record to prove it.
 A lifestyle advantage is the efficiency and quality of the public transport system in Switzerland, which also has great links across the country.
Those who love the outdoors and a university with great prestige and history should consider Switzerland as their academic destination. No matter what course or level you are studying at, you can be assured that the investment will be worthwhile when it comes to the standard of education and boosted career prospects.
Read more: Best universities in Europe
Featured image
Image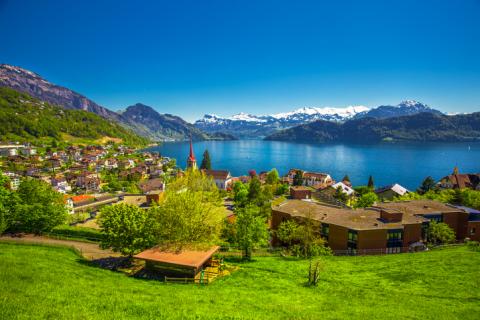 Standfirst
What is it like to study in Switzerland? Find out everything you need to know about going to university in Switzerland