The lockdown owing to the Covid-19 outbreak has brought the entire world to a standstill, which was almost unthinkable in today's world and economy. 
The academic industry, which depends heavily upon the brick and mortar set-up, has been adapting itself to the change at an accelerated rate. Schools and colleges have set up classes on Moodle, massive open online course platforms and other virtual tools.
However, many students are sceptical about what is being offered online. Very often, they think, once this lockdown is over, they will get back to campus and resume learning. But should they wait and watch or maximise the use of the internet and explore everything that is being offered by the education industry online?
Here are some ways in which you can keep your mind engaged and keep up with learning during this time. 
Join Mooc courses
Universities such as Yale, Harvard and Massachusetts Institute of Technology have videotaped their lectures and uploaded them online for public use. However, the virtual sphere can be distracting so joining a Mooc might be a better idea. It replicates the feeling of being in a classroom with learners from around the world who participate in forums, exchange ideas, assess each other's work – all for free.
There is a high chance that the papers you are studying at university are being taught in a Mooc available on Coursera, Udemy, EdX and many other platforms. The government bodies of many countries also have their Mooc platforms, such as ePathshala and Swayam in India.
Access the articles and books for free
Accessing academic articles from home has not been easy as most students depend on institutional access to browse depositories.
But during the lockdown period, many repositories such as Jstor, Project MUSE, Brill, Cambridge, Elsevier, McGraw-Hill, MIT Press, Oxford University Press, Sage, Taylor and Francis, Wiley and many other university publishers are offering a huge number of materials for free.
---
Your student experience is on hold; career development doesn't have to be
Tips for studying online and at home for university students
Studying online: tips and experiences from a student in Singapore
Coronavirus: when learning never (quite) stops
---
Watch academic videos and documentaries
Many libraries around the world have access to ProQuest's depository of educational videos and documentaries. As its description says, it has more than 62,000 titles of videos on different subjects such as anthropology, business, counselling, film, health, history, music and more. 
Additionally many streaming sites have a good selection of documentaries that you can get stuck into, covering many different topics. 
Translate a book
This is an opportunity for literary buffs to explore the possibility of translating books. Platforms such as BabelCube connect authors with possible translators and even offer the opportunity to join an ongoing translation project. 
Write a book
Have you thought of writing a book and never been able to sit down and begin? Well, this may be the right time. Scribble down your thoughts and ideas and spend time crafting the book that you always wanted to write. You could even try to publish it on Wattpad or any ebook platforms, such as Amazon.
Read more books
In a similar vein, there may be a stack of books that you had been planning to read but never got round to. Now is a good time to settle down and read some of those books, or to read books on subjects that you might not usually dip into.
Or if you are not in the right headspace to read books, pick up some magazines and read features on areas that you are interested in. 
Start a blog, website or an online project
Blog writing has diminished since social media platforms have overwhelmed the online space. However, creating quality content on a blog or website is always a good idea, as many people want to read something online.
If you are not familiar with the coding or web languages, then use the free templates from Wix, WordPress and a plethora of other sites that offer drag and drop or ready-made designs where you just need to input the content and your online project is ready.
Internships and freelancing
Everyone is looking to add something to their CV. However, even though offices, workplaces and institutions are closed, you can participate in remote internships.
Not only is such an internship just a click away on your computer, it also takes you to a different part of the world. For example, someone from the UK or Europe can join an online internship in an organisation based in Australia or Argentina. Such opportunities were not as available before.
Virtual tour of museums and historical sites
Without having to board a plane and travel to a sought-after destination for cultural tourism, visit museums such as the Louvre, the British Museum, the Getty Museum, the Museum of Fine Arts in Boston, Rijksmuseum in Amsterdam, the Van Gogh Museum, the Vatican Museum, and a plethora of zoos and parks from your computer.
The Louvre, for example, is offering virtual tours of several of its collections – Egyptian Antiquities, remains of the Louvre's moat and the Galerie d'Apollon.  
Learn a foreign language
Last but not least, you could try to master a new language. You might have a friend who speaks a language that you have been keen to learn who can offer you some tuition. 
Or explore language learning platforms such as Italki, Tandem, HelloTalk, Hello Pal, Speaky, Idyoma, Bilingua and exchange the teaching of your language for the language that you wish to learn. 
Read more: Why it's OK if you aren't being productive right now
Featured image
Image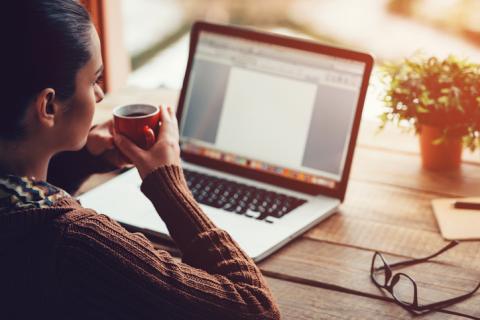 Standfirst
There are many ways that you can keep your mind engaged right now, including reading more books, learning languages and taking online courses