The transition from soon-to-be university graduate to full-time member of the world of work can be both a time to recognise your accomplishments as well as nerve-racking as you move into your career.
The world of work is changing rapidly, in part because of the pandemic, demographic changes and an increased use of technology. We have seen these changes apply to graduate recruitment processes both in North America and abroad.
How can I prepare for my graduate job applications?
Use all the resources at your disposal. Most North American and UK institutions have dedicated career services that provide guidance, access to graduate job postings and can facilitate connections between students/recent graduates and employers.
Connect with your institution's service to find out how they can best support you in your applications and what tools and resources they recommend for your career exploration and job search.
The use of virtual recruitment and selection systems continue to expand, with more employers using sophisticated applicant tracking systems (ATS) and robust virtual recruitment platforms. It is recommended that students research a position or company before applying.
Why should I research a company before applying?
Research allows you to better tailor your application (CV and/or cover letter) to the position, which will be scanned by an ATS and/or reviewed by a recruiter.
Ideally, you will tailor your application to highlight your specific skills, knowledge and experiences that match up with the needs of the employer. We often refer to this as "including keywords" in your application. Generally, if your application is flagged for being a potential match for an employer or a position, someone will review it again and check for coherence.
Key tip: don't wait for for positions where you match 100 per cent of the job requirements or description; apply if the role interests you and you fulfil about 60 per cent to 70 per cent of requirements. You never know which direction employers will go in, so it's worth a try.
---
How to boost your career prospects as a university student
Five tips to deal with graduate job rejections
Developing transferable skills as a university student
---
How do I research job roles and employers?
The first step is to do a Google search of the company. Next is using a professional platform such as LinkedIn, your institution's alumni network and other relevant professional associations.
Use these platforms to see who is working in your company of interest, what is being posted or shared about the company and people who work there and consider reaching out to your connections for information. Having a professional-looking photo and pertinent information in your profile will be useful for any recruiters looking at your application.
Also, it is not uncommon for recruiters to use LinkedIn or other platforms to find relevant candidates, and/or do a "light" reference check.
Key tip: consider forming an informal job search group with friends or fellow students, to share tips and resources and motivate each other. It's another way to build community and connections for now and your future.
For those of you seeking international opportunities, whether this means the country of your host institution, or you are looking to move to another destination, connect with your institution's career services to see how you can best connect with alumni around the world and find great opportunities. Remember, they are there to support you in your career success.
Featured image
Image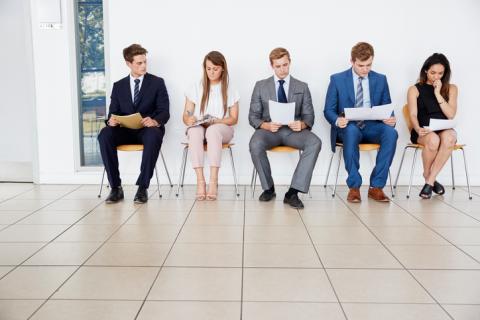 Standfirst
The director of the career planning service at McGill University shares her top tips for applying for graduate roles and entering the world of work