How much does it cost to study at a university in China? If you are interested in studying in the country, one of the most important things to consider is how much everything is going to cost. This essential guide breaks down the cost of every aspect of university life to ensure that you have everything covered. 
Note that prices and exchange rates are correct at the time of publication and may vary from those shown here. Some prices have been rounded up or down. 
Tuition fees
Compared with the UK or US, studying in China costs far less although it is still considerably more expensive than some European countries. Depending on the institution and the subject, students can expect to pay between 11,480 to 20,880 yuan per academic year (£1,320 to £2,400). However, programmes in medicine, engineering and business cost more, averaging 159,300 to 331,885 yuan (£18,319 to £38,166) per year.
As well as private Chinese universities, there is also the opportunity to study at American or British universities with a campus in a Chinese city, such as the Chinese campuses of the universities of Nottingham, Leicester and Lancaster. Tuition fees at such institutions are 53,100 to 99,565 yuan (£6,100 to £11,449) a year, with the average bachelor's degree at 79,650 yuan (£9,160) and the average master's degree at 89,610 yuan (£10,300) a year.
There is typically an application fee for Chinese universities, which is between 597 and 995 yuan (£69 to £114), but it never goes over about 1,327 yuan (£150). Among all the programmes offered by Chinese institutions, the bachelor of medicine and the bachelor of surgery have the most expensive application fees. The higher the university is ranked in China's league tables, the more expensive the application fee.
Peking University – one of China's top-ranked universities – charges an average application fee of 1,128 yuan (£129). Tuition fees are 23,230 yuan (£2,670) per year. As a Chinese undergraduate degree takes four years to complete, a student at Peking should expect to spend 92,927 yuan (£10,686) in total on tuition.
Nanjing Tech University is the most affordable in China in terms of tuition fees (25,130 yuan, or about £2,866 a year) and the average undergraduate student would graduate having spent 100,524 yuan (£11,464) after four years of study. 
---
Best universities in China
Five reasons why you should study in China
Best universities in East Asia
---
Accommodation costs
The most common housing options in China are student residence halls (995 to 2,655 yuan, or £114 to £760 per month), renting a flat (1,660 to 6,637 yuan, or £190 to £763 for a one-bedroom apartment), a home stay with a Chinese family (2,320 to 3,650 yuan, or £267 to £420 a month, often including at least one meal a day) or a hostel, which is typically only a temporary arrangement (119 yuan or £14 a night).
Students will most likely live with a room-mate in a student residence or an apartment, paying 1,990 to 3,053 yuan (£229 to £351) for a security deposit and 331 yuan (£38) a month for water, gas and electricity bills. Rent for a one-bedroom apartment in a city in China is on average 3,520 yuan (£335 to £419) a month.
Although cities such as Beijing and Shanghai are some of the most expensive in the world, it is possible to find good value options for housing. Rates are far lower in places such as Jiangsu, Sichuan and Tianjin.
Other essential student costs
If you are planning to study in China for more than six months, you are required by the Chinese government to have a medical examination, which you should arrange before you leave your home country. You will be asked to present your medical examination record when applying for a Chinese student visa. 
All foreign students should apply for either a student visa, if you are intending to stay for more than six months (X-Visa, £74), or a business visa, if you are intending to stay for less than six months (F-Visa, £47).
Per semester, students should expect to spend 200 to 330 yuan (£22 to £38) on books and course materials. China operates on a two-semester system, so expect to spend 400 to 665 yuan (£22 to £76) a year. This sum will be considerably more if you choose to study sciences, medicine or art.
The average monthly internet bill is 96 yuan or £11 (split between tenants) and a mobile phone plan is 100 yuan (£11) a month.
Public transport in China is great value including taxi rides. A single metro journey costs 3.32 yuan (£0.38), a bus trip in a city is 1.99 yuan (£0.23), while a full student transport pass costs 99 yuan (£11) a month. You should expect to pay 26 yuan (£3) for a 20-minute taxi ride across town. A litre of petrol costs 6.15 yuan (£0.71).
A student at Peking University will spend an average of 38,233 yuan (£4,395) on their first year at university, including the application fee, visa fee, tuition fees and living expenses. They would therefore graduate having spent 152,932 yuan (£17,400) on their university education in China. 
Lifestyle
In 2017, a meal in a restaurant in China cost on average 20 yuan (£2.30), with a beer costing 6 yuan (£0.69) and an average bottle of wine 80 yuan (£9.20).
A cinema ticket costs 50 yuan (£5.75), a monthly gym membership 253 yuan (£29) and a Big Mac 19.80 yuan (£2.28), while a weekly shop is 330 yuan (£38) or 1,327 yuan (£152) a month, and there are plenty of international supermarket chains such as Walmart, Carrefour, Auchan or Metro. Buying fruit and vegetables from local markets is good value, with a large bag averaging 13 yuan (£1.49).
What financial support is available?
The Chinese government has introduced a series of scholarship schemes to encourage international students to study and conduct research at Chinese higher education institutions. Among them is the Chinese Government Scholarship Programmes for European Union and non-EU students (including full and partial funding), the Study in Asia Scholarship Scheme and the China/AUN Scholarships, for students from the Association of Southeast Asian Nations. 
There are also plenty of organisations that are willing to financially back students who wish to study in China and programmes include the British Council China Scholarships, the Critical Language Scholarship Program and the China Scholarship Council. A full list can be found here.
Student discounts vary depending on the area, but investing in an International Student Identity Card will give you discounts at museums, galleries, shops and cafes. Some domestic flights are discounted for students as well.
Read more in this series
The cost of studying at a university in the United States
The cost of studying at a university in the UK
The cost of studying at a university in Germany
The cost of studying at a university in Canada
The cost of studying at a university in France
The cost of studying at a university in Australia
The cost of studying at a university in the Netherlands
The cost of studying at a university in New Zealand
Featured image
Image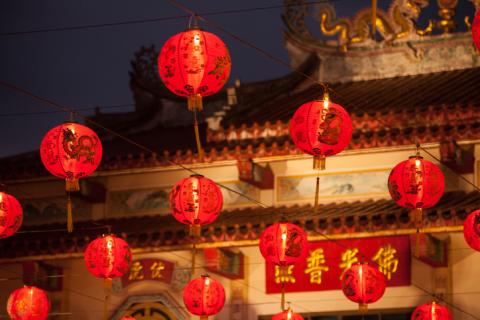 Standfirst
This guide outlines fees, accommodation and other costs as well as detailing financial assistance options if you are planning to study in China