With A-level results day fast approaching in the UK (results are out on 18 August), students will be eager to find out whether they have achieved their first (or second) choice of university.
For those students who might miss their choices, they can go through a process called "clearing" to select a different course or university. Clearing is already open on the Ucas website, and you can search for courses that are still available at UK universities. In advance of results day, students can browse through the clearing courses still available, just to prepare themselves for any outcome. 
The university application process is set to be competitive this year. For many students who were unable to complete exams or who wish to change subjects, clearing can help students understand which courses universities are offering and which universities still have courses available. If you have any specific concerns about how courses will be taught, the best option is to contact your prospective university to find out.
---
How to survive A-level results day
Ucas clearing advice from students who have been through it
Everything you need to know about Ucas adjustment
A-level results day: what to do when you receive your A-level results
Navigating clearing: what to do if you don't receive your grades
Clearing: what you should say on the phone to universities
---
Some of the top universities in the UK are notably missing from the clearing catalogue, including the University of Oxford, the University of Cambridge and Imperial College London.
Some others, such as the University of Bristol, have now closed their early clearing applications; however, students are able to register their interest before results day and then will be able to browse courses closer towards results day.
Nevertheless, many of the top universities in the UK have plenty of clearing places available for a range of courses including cybersecurity, Korean studies, world literatures and ancient history. Students must contact universities directly in order to secure a place through clearing.
Below are the top universities in the UK (according to the Times Higher Education World University Rankings) with clearing places available at both undergraduate and postgraduate level. This table was correct at the time of publication; but as things may change, it's a good idea to check the Ucas clearing selection tool regularly.
This is also based on a general search, so it's always worth refining the search based on your location and requirements.
| | | | |
| --- | --- | --- | --- |
| UK Rank 2022 | World University Rank 2022 | University | Clearing availability 2022 |
| 6 | 30 | University of Edinburgh | 14 courses available |
| 7 | 35 | King's College London | 10 courses available including mathematics and nutritional sciences |
| 8 | 50 | University of Manchester | 136 courses available including Classics, French studies and mental health nursing |
| 9 | 78 | University of Warwick | 44 courses available including chemistry, English literature and sociology |
| 10 | 86 | University of Glasgow | 5 courses available including nursing |
| 12 | 105 | University of Birmingham | 10 courses available including civil engineering |
| 13 | 110 | University of Sheffield | 297 courses available including aerospace engineering, computer science and medical genetics |
| 14 | 117 | Queen Mary University of London | 277 courses available including cultural history, liberal arts and neuroscience |
| 15 | 122 | Lancaster University | 340 courses available including economics, finance and geography |
| 16 | 124 | University of Southampton | 164 courses available including fine art, international relations and podiatry |
| 17 | 127 | University of Leeds | 4 courses available including business studies |
| 18 | 141 | University of Nottingham | 236 courses available including food science, history and music |
| 19 | 143 | University of Exeter | 11 courses available including theology and religion |
| 20 | 146 | Newcastle University | 178 courses available including archaeology, earth science and physics |
| 21 | 151 | University of Sussex | 191 courses available including geography, law and product design |
| 22 | 158 | University of Aberdeen | 412 courses available including environmental science, geology and marine biology |
| 24 | 169 | University of York | 49 courses available including electronic engineering, linguistics and philosophy |
| 26 | 182 | University of East Anglia | 260 courses available including cognitive psychology, geophysics and sports development |
| 27 | 185 | University of Leicester | 154 courses available including business and management, marketing and modern languages |
| 28 | 189 | Cardiff University | 191 courses available including ancient history, English literature and music |
| =29 | 201-250 | University of Dundee | 179 courses available including graphic design, social work and textile design |
| =29 | 201-250 | Queen's University Belfast | 204 courses available including architecture, drama and software engineering |
| =29 | 201-250 | University of Reading | 301 courses available including animal science, medical science and quantity surveying |
| =29 | 201-250 | St George's, University of London | 1 course available  |
| =29 | 201-250 | University of Surrey | 318 courses available including mechanical engineering, psychology and theatre production |
| 37 | 251-300 | Swansea University | 415 courses available including early childhood studies, international relations and medieval studies |
| =38 | 301-350 | Anglia Ruskin University (ARU) | 317 courses available including computer games design, film and media and politics |
| =38 | 301-350 | University of Essex | 841 courses available including art history, data science and analytics and human biology |
| =40 | 351-400 | Birkbeck, University of London | 165 courses available including Classics, geography and Japanese studies |
| =40 | 351-400 | Bournemouth University | 162 courses available including forensic biology, occupational therapy and photography |
| =40 | 351-400 | Brunel University London | 213 courses available including design, life sciences and theatre |
| =40 | 351-400 | City, University of London | 110 courses available including actuarial science, journalism and mental health nursing |
| =40 | 351-400 | University of Kent | 258 courses available including data science, philosophy and wildlife conservation |
| =40 | 351-400 | Loughborough University | 251 courses available including liberal arts, natural sciences and sports technology |
| =40 | 351-400 | Royal Holloway, University of London | 282 courses available including astrophysics, geology and social science |
| =40 | 351-400 | University of Stirling | 144 courses available including cell biology, finance and Scottish history |
| =48 | 401-500 | Aston University | 60 courses available including business analytics, medicine and transport management |
| =48 | 401-500 | Bangor University | 255 courses available including biology, creative studies and forestry |
| =48 | 401–500 | Goldsmiths, University of London | 70 courses available including anthropology, music and sociology |
| =48 | 401–500 | Liverpool John Moores University | 155 courses available including creative writing, events management and public health |
| =48 | 401–500 | Middlesex University | 200 courses available including animation, criminology and information technology |
| =48 | 401–500 | Northumbria University | 129 courses available including architecture, geography and sport coaching |
| =48 | 401–500 | University of Plymouth | 181 courses available including dietetics, film-making and paramedic science |
| =48 | 401–500 | Royal Veterinary College | 20 courses available including biological science and veterinary science |
| =48 | 401–500 | SOAS University of London | 161 courses available including economics, global development and Japanese |
| =48 | 401–500 | SRUC (Scotland's Rural College) | 39 courses available including agriculture and equine studies |
| =48 | 401–500 | University of Strathclyde | 279 courses available including French, immunology and software engineering |
| =48 | 401–500 | University of the West of England | 128 courses available including digital media, optometry and robotics |
| =60 | 501–600 | Aberystwyth University | 373 courses available including animal science, maths and plant biology |
| =60 | 501–600 | Birmingham City University | 311 courses available including computer science, media and communication and sports therapy |
| =60 | 501–600 | Edinburgh Napier University | 81 courses available including civil engineering, graphic design and music |
| =60 | 501–600 | Heriot-Watt University | 122 courses available including brewing and distilling and software engineering |
| =60 | 501–600 | Keele University | 276 courses available including chemistry, education and natural sciences |
| =60 | 501–600 | University of Lincoln | 193 courses available including classical studies, film production and pharmacy |
| =60 | 501–600 | Nottingham Trent University | 330 courses available including climate change, criminology and nursing |
| =60 | 501–600 | University of Portsmouth | 160 courses available including biology, dental hygiene and marine biology |
| =60 | 501–600 | University of the West of Scotland | 74 courses available including midwifery, physics and tourism management |
| =69 | 601–800 | University of Bradford | 124 courses available including clinical sciences, marketing and software engineering |
| =69 | 601–800 | University of Brighton | 163 courses available including education, linguistics and sport studies |
| =69 | 601–800 | Coventry University | 245 courses available including cybersecurity, food science and physiotherapy |
| =69 | 601–800 | De Montfort University | 146 courses available including creative writing, performing arts and textile design |
| =69 | 601–800 | University of Derby | 183 courses available including English, mechanical engineering and zoology |
| =69 | 601–800 | Glasgow Caledonian University | 50 courses available including international business, pharmacology and social sciences |
| =69 | 601–800 | University of Greenwich | 209 courses available including agriculture, history and psychology |
| =69 | 601–800 | University of Hertfordshire | 240 courses available including aerospace engineering, finance and illustration |
| =69 | 601–800 | University of Huddersfield | 234 courses available including digital marketing, film studies and popular music |
| =69 | 601–800 | University of Hull | 199 courses available including game design, marine biology and politics |
| =69 | 601–800 | Manchester Metropolitan University | 132 courses available including fashion, philosophy and interior design |
| =69 | 601–800 | Oxford Brookes University | 185 courses available including Japanese studies, music and nursing |
| =69 | 601–800 | Ulster University | 158 courses available including accounting, marketing and screen production |
| =83 | 801–1,000 | University of Bedfordshire | 319 courses available including computer science, media production and physiotherapy |
| =83 | 801–1,000 | University of Central Lancashire | 405 courses available including business administration, English literature and neuroscience |
| =83 | 801–1,000 | University of East London | 265 courses available including economics, fine art and journalism |
| =83 | 801–1,000 | Edge Hill University | 117 courses available including dance, genetics and media |
| =83 | 801–1,000 | Kingston University | 207 courses available including chemistry, music technology and photography |
| =83 | 801–1,000 | Leeds Beckett University | 136 courses available including architecture, geography and international relations |
| =83 | 801–1,000 | London South Bank University | 123 courses available including computer science, law and product design |
| =83 | 801–1,000 | University of Roehampton | 115 courses available including digital media, international business and sociology |
| =83 | 801–1,000 | University of Salford | 207 courses available including construction, media technology and wildlife conservation |
| =83 | 801–1,000 | Sheffield Hallam University | 253 courses available including economics, international business and sports journalism |
| =83 | 801–1,000 | University of Westminster | 154 courses available including biochemistry, graphic design and translation |
| =94 | 1,001–1,200 | Canterbury Christ Church University | 351 courses available including education studies, film production and human resource management |
| =94 | 1,001–1,200 | Cardiff Metropolitan University | 125 courses available including animation, healthcare science and textile design |
| =94 | 1,001–1,200 | Robert Gordon University | 67 courses available including fashion management, nursing and painting |
| =94 | 1,001–1,200 | University of South Wales | 251 courses available including childhood studies, illustration and legal studies |
| =94 | 1,001–1,200 | Staffordshire University | 195 courses available including games art, psychology and sound design |
| =94 | 1,001–1,200 | Teesside University | 224 courses available including human biology, nutrition and photography |
| =94 | 1,001–1,200 | University of Wolverhampton | 294 courses available including data science, fine art and pharmacology |
| 101 | 1,201+ | University of Chester | 262 courses available including French, human nutrition and software engineering |
Featured image
Image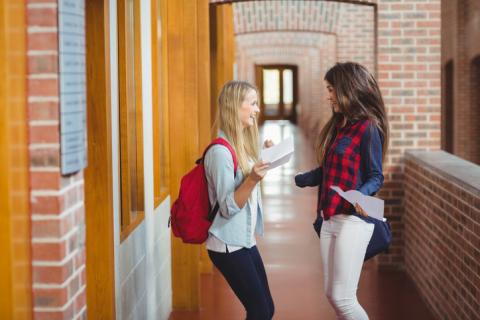 Standfirst
Prepare for clearing in advance by checking which UK universities have courses available ahead of results day on 18 August