Following a few years of disrupted exams and university terms, it feels as though things are finally starting to settle after the Covid-19 pandemic. But what does that mean for students who are collecting their A-level results this year?
This year is set to be competitive, with a record number of university applicants, although universities will be taking the past couple of years into account when looking at applications. 
We asked a few experts working in university admissions on what students should expect when they pick up their results this year and their top tips on how to prepare for A-level results day.
Amy Smith, associate director of admissions and student recruitment, Nottingham Trent University
With grades expected to return to a mid-point between pre-pandemic 2019 and the record high year of 2021, this year there may be more students who do not achieve the grades that they are expecting. However, it is still likely to be a record year for students accepted at their firm choice university, with universities taking into account the upheaval of the past couple of years to try to make the best decisions possible for their students. 
Clearing will be fast-paced, with thousands of well-qualified students searching for the reassurance of a confirmed place at their preferred institution on A-level results day. There will of course be the students who have not been successful in securing a place at their firm or insurance choices, but also the "mind changers", who no longer want to go to their university choices and who have received grades that will allow them to access thousands of alternative course choices, and those students who have not yet submitted an application. Clearing is no longer just for those who have not done as well as they expected, and I think students now realise just how much choice is available to them.
Try to have a plan B ready now.  Look up one hotline number, go on one website to review course content, visit the Ucas website to understand how to submit a clearing application or even just look up the enquiry line number for your firm/insurance choice, in case you need to contact them on the day. 
The most important piece of advice I can give at this time is to see clearing as an opportunity – there will be thousands of options available and there is no stigma attached to gaining a place through clearing.
Second, whatever your results, don't make any assumptions about your applications – log in to Ucas from 8.15am on results day to find out the outcome of your application. Finally, a clearing choice is no different to a main cycle choice, so take time to research and consider what is the right course and university for you before making a decision.
---
Ucas clearing advice from students who have been through it
Clearing 2022: UK universities with courses still available
What is clearing?
Navigating clearing: what to do if you don't receive your grades
Clearing: what you should say on the phone to universities
---
June Hughes, university secretary and registrar, University of Derby
Record numbers of students have applied to join university this year, which is great, and as clearing is traditionally a busy time for us, we're expecting this year to be no different.
We know that students applying to university this year will have had their studies impacted by the pandemic and will have limited experience in sitting exams given their GCSEs didn't go ahead in 2020. This may mean that some students don't get the results they are hoping to achieve, particularly given that centre-assessed and teacher-assessed grades are no longer in place.
For students who find themselves in that position, or for those who have changed their mind about what and where they wish to study, there are still fantastic options available to them through clearing.
There is no harm in being prepared for an unexpected outcome, which is why we encourage students to research the clearing process and the universities that offer courses in clearing. 
At the University of Derby, we have many examples of students coming through clearing that find a course that suits their interests and future goals, and who go on to have a fantastic university experience and career, so it should be viewed as an opportunity by any student who finds themselves in that position.
My tips for students who are receiving their results this year would be:
Take the time to do some research and consider shortlisting courses you would be interested in

Give yourself the best chance of securing a place on a course; save the clearing pages to your favourites on your devices and ring the phone line or contact them through live chat (at Derby and some other universities you can do this through WhatsApp) as soon as possible when they open

Make sure you have all the important information to hand before you contact universities, including your Ucas number, exam results and login details for Ucas track

Try to stay calm and be open-minded, be prepared to consider course alternatives if your preferred choices are full

Be ready with the questions you want to ask – it's as much your decision to accept a place offered as it is for the university making the offer.
Featured image
Image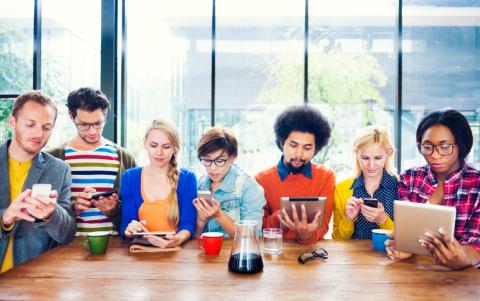 Standfirst
A-level results day is fast approaching, but there are a few ways in which you can prepare. Here are some tips from university admissions experts on what to do, no matter what results you receive