This article was produced by Casita
The nightmare of living with annoying flatmates is quite common among university and college students residing in student accommodation. There is a thin line between being a friendly flatmate and an irritating one. Australian universities are well-known for housing international students - roughly 90 different nationalities study in Australia. As a first year, you will be meeting numerous people from various countries and the cultural diversity might make you feel puzzled at first, but you can always be prepared.
1. Respect
As students living in one place away from home, there should be mutual respect for each others' personal belongings. Always start by making sure that you are not annoying your roommate in the middle of the night, or partying too loudly while they are studying. Also, ensuring that your mate gets the space they need to breathe is important. Any issues that arise considering these aspects are better solved through verbal communication. Using your roommate's personal belongings should be strictly forbidden. Some apartments might have up to six or seven shared single or en-suite student rooms, which means that you will all have to share the kitchen area. No matter what your cultural background is, it is extremely impolite to grab someone else's lunch when starving! Instead, always make sure to buy an extra sandwich before heading back to your place and offer your roommate a bite, and they will appreciate the kind gesture.
2. Noise
Some flatmates happen to be noisy, get a lot of phone calls, or party a lot. Again, the wisest method is communication; setting ground rules and managing a mutual schedule to party together, talk on the phone in separate rooms, or to lower that loud music down a bit never hurt anyone. The point is to be considerate that both of you will need quietness in order to study well and sleep tightly at unequal times.
3. Housework
Mentioning schedules! Cleaning, sorting out wardrobes, and splitting housework tasks on a weekly basis will make it easier for both of you or all of you, to keep up and never miss cleaning day. But remember, taking some time off is essential to your mental wellness. Try scheduling a fun day out to roam around the city you are accommodating in and get a little closer to your roommates. For example, if you are in Melbourne, visiting the beach could be adventurous; if you are in Sydney head to the Opera House to learn more about it. Some of your acquaintances could eventually become your best friends.
4. Communicate
What if you and your roommate have radically different schedules and sleeping hours? This is when notes come in handy. You can scribble down some notes for your roommate about an important issue that needs to be resolved or something that they should know. For example, having a friend around to stay the night without previously discussing it with your roommate might make them uncomfortable.
University time will be one of your favourite days to remember in the future. In order to make the most out of them, try to keep calm, make new friends from different countries and learn about different cultures, traditions, and perspectives.
Featured image
Image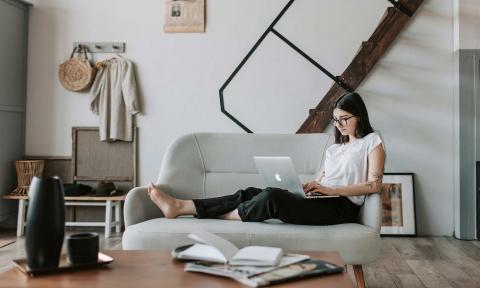 Standfirst
How to communicate wisely and politely with university flatmates