The programme combines investment theory, professional knowledge and skills, enabling students to analyze practical investment problems, solve portfolio management issues in practice, and help students become familiar with and use the data, tools and platforms commonly used in the investment industry. MSc Investment Management is officially accredited by the CFA (Chartered Financial Analyst) Institute's College Accreditation Program and covers the main content of CFA levels 1-3.
Student testimonials
Photo
Image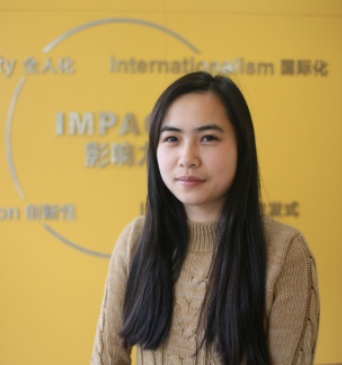 Testimonial
Entering the finance lab and obtaining the certificate gave me the opportunity to combine knowledge with practice
Logo
Image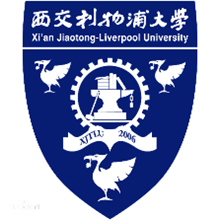 Overview
As the world's second largest economy, China is going through a critical period of financial deregulation and the vigorous development of its financial markets. The MSc Investment Management programme aims to provide graduates with solid financial, securities and investment knowledge, enabling them to pursue careers in this exciting and rapidly evolving sector.
Course details
Students on this course will learn the programming skills required to access Wharton research data and China's stock market transaction database, as well as technical expertise in finance and securities markets. Students will also gain a deep understanding the intricacies of contemporary economics and financial principles, and learn how to apply these principles to financial services, savings and investment decisions. In addition to its theoretical components, this postgraduate programme is highly practical and applicable beyond the classroom. IBSS students are able to take advantage of the school's extensive industry links with companies in Suzhou and Shanghai for their research and future careers, as well as the school's own research centres. The school cooperates with Thomson Reuters, Bloomberg, Wander, the Wharton Research Data Center and the China Stock Market Transaction Database to provide students with a highly competitive on-campus financial laboratory. MSc Investment Management students are able to use these tools and resources to access and conduct research on global financial markets. As a Quantitative Techniques for Economics and Management (QTEM) member school, IBSS is also able to provide students with additional communication and learning opportunities at 25 top schools around the world. 
Entry requirements
Academic Requirements:
An undergraduate degree in mathematics, finance, or a related subject; Or relevant work experience and a good knowledge of quantitative methods, statistics or financial mathematics.
Minimum Entry requirements:
- UK: Upper second class (2:1) honours
- CHINA:
Double first class/SH ranking 100 universities: 75% or above
Other universities: 80% or above
- NORTH AMERICA
3.0 Cumulative CPA (out of 4) or
3.2 Cumulative CPA in the final two years of the undergraduate programme
- OTHER REGIONS
Equivalent academic qualifications
English Language Requirements:
IELTS: 6.5 with minimum of 5.5 in each of the 4 language skills
TOEFL IBT/TOEFL IBT Home Edition: 91 with minimum 21 in each subject
Exemption: If you have fully completed/are completing a degree in a majority English-speaking country (Chinese joint venture programmes are not included). Within 2 years.
Career outcomes
After graduation, students will not only have the skills they need to work in the financial market, but also those required to pursue doctoral studies and academic research in the future. MSc Investment Management graduates go on to work for international banks, companies and financial institutions, hedge funds and a wide range of investment management companies.
Institution Phone Number
+86 (0)512 8816 1000
Display priority within Suggested Courses
4