Biotechnologies can help solve many challenges. Some concern the healthcare arena whether at the front-line in terms of diagnosis and treatment, or earlier in the process, in terms of developing drugs, diagnostics and medical devices. Others are concerned with improving the agriculture/food industries, producing alternative energy sources, or simply with developing new technologies to improve research in the lab.
Led by world-leading experts in the Faculty of Biology, Medicine and Health and the Alliance Manchester Business School, this course combines expertise in entrepreneurial business development with research in bioscience to develop a diverse range of skills that will help you to stand out in the graduate market and progress in your career. 
You can learn about the experience of one of our graduates at https://manchesterbmhstudents.wordpress.com/2020/07/31/moving-away-from-bangladesh-to-study-an-msc-in-biotechnology-and-enterprise-at-manchester. 
 
Student testimonials
Testimonial
I have extremely enjoyed my master's degree and it has helped me to define and choose a future career path after I finish. I would thoroughly recommend this course to any aspiring life scientists that want to explore a future career within life sciences b ut away from the laboratory as it really explores many aspects.
Logo
Image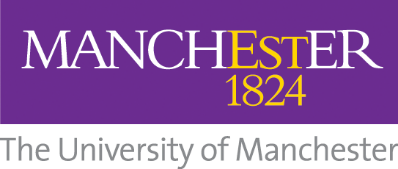 Overview
Our Biotechnology and Enterprise course will show you how to turn scientific discoveries into commercial products using a combination of research skills and business knowledge. Delivered by the Faculty of Biology, Medicine & Health and Alliance Manchester Business School, you will cover topics including intellectual property and advanced biotechnology. The combination of research skills and business knowledge will ensure you are well-equipped for your career in the global biotechnology market. 
Course details
You will enhance your knowledge of the life sciences through a variety of taught modules as well as by carrying out a significant research project presented in a format suitable for publication in a biotechnology journal. Building on this knowledge, you will take part in training sessions on intellectual property and knowledge transfer and commercialisation in the life sciences. You will prepare a business plan for a virtual company and take part in a business pitch to describe the value and potential of your product.
In addition, all students will participate in the Graduate Training Programme, which includes workshops on communication and presentation skills, statistics and careers, as well as core facility workshops such as microarrays and proteomics and also business development seminars and visits to industry. Visit www.manchester.ac.uk/study/masters/courses/list/07778/msc-biotechnology-and-enterprise/course-details for more details.  
 
Career outcomes
The combination of research skills and business knowledge will ensure you are well-equipped for career opportunities in the global biotechnology market.
Recent graduates have either continued to a PhD programme or moved into careers in industry, including business development, consultancy and knowledge transfer positions in bioscience and pharmaceutical companies. Other graduates have established their own companies. 
You will also be supported throughout your time at Manchester and for two years after graduation by our award winning Careers Service, who will help you to meet potential employers and develop your application and interview skills. 
 
Institution Address
The University of Manchester
Oxford Rd
Manchester
M13 9PL
UK
Institution Phone Number
+44 (0)161 306 5439
Institution Email
pgtaught.biosciences@manchester.ac.uk