Combining academic rigour with practical legal skills, in a business-like environment, our LLB provides you with the essential groundwork whether you're committed to being a lawyer or want to explore other career options.
In the 2021 National Student Survey, The University of Law has been ranked first amongst universities in England for the category of 'teaching on my course'. We have an overall 5 Star rating from QS World University Rankings and 5 stars in Teaching, Employability, Online Learning, Academic Development and Inclusiveness.
JD Canadian Pathway (London Bloomsbury campus only):  if you're interested in practising law in Canada or a Canadian university graduate, this course has a Canadian pathway offering modules in Canadian Law that will help prepare you for the Canadian NCA (National Committee on Accreditation) exams.* The law modules are 'Foundations of Canadian Law' and 'Canadian Constitutional Law' and are available at the London Bloomsbury campus only. 'Foundations of Canadian Law' will give you a sound knowledge of the history, principles and main sources of the Canadian legal system, while the 'Canadian Constitutional Law' module concerns the history of Canadian Constitutional law and basic constitutional principles. In order to take the JD Canadian pathway, you should apply for the course at the London Bloomsbury campus, then select the optional Canadian modules during your studies.  
*Important Notice: You are advised to make your own enquiries with any professional bodies to which you may seek admission, to determine whether you will meet all their requirements, including academic, character and suitability requirements. The University cannot be held responsible for any decisions subsequently taken by a professional body concerning these requirements.
 
Logo
Image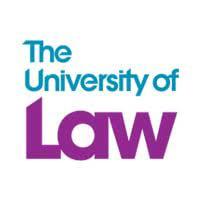 Overview
Course Fees
Sept 2022 fees: UK: £9,250 per year. International: £14,750 per year (London), £13,750 per year (non-London). 
Fees are locked for future study years i.e. the student will pay the same price each year.
Intake
Sept 2022: Birmingham, Bristol, Guildford, Leeds, London Bloomsbury, Manchester and Nottingham
Jan 2023: Birmingham, Leeds, London Bloomsbury, Manchester
 
Entry requirements
BBB at A Level and Grade C/4 or above in GCSE English Language, or equivalent qualifications. Students who will be under the age of 18 but no younger than 17 at the commencement of the course are permitted.
International requirements: An English language level equivalent to IELTS 6.5 or above with a minimum of 6 in each component.
 
Display priority within Suggested Courses
4