"The MSc Project Management is aimed at graduates who have an interest in developing an in depth specialist knowledge and a critical understanding of the key aspects of project management. A Master's degree in project management is sought after by many organisations in the public, private and not-for-profit sectors. New from September 2022 – this course will have an optional Placement Year to gain significant skills to enhance your employability.
Students will develop a broad understanding of the most important concepts in project management, applying theoretical concepts and project management models to real life case studies.
We have partnered with IBM to integrate their Enterprise Design Thinking course into our MSc Project Management. Enterprise Design Thinking is 'a framework that aligns multi-disciplinary teams and the real needs of their users.  When teams apply these scalable methods, they're able to move faster and deliver differentiated outcomes over and over again'.
As part of your study you will gain free access to the IBM Enterprise Design Thinking digital Practitioner course (2.5 hours) and on successful completion learners become badged Enterprise Design Thinkers.
Benefits include:
1.Learners can share their badge on LinkedIn and broadcast their skill to future employers.
2.Access to the course Toolkit with over 20 activities and resources designed for daily practice. https://www.ibm.com/design/thinking/
You can expand your study experience by rotating across our campus locations in London and Berlin. During your time at ULaw Business School, you can complete modules at alternative campus locations, returning to your 'home' campus to complete your final module. Visa restrictions and study conditions may apply, however you are supported throughout the rotation process. Contact us for more information about the Global Rotation option.
Logo
Image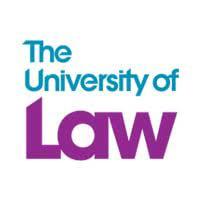 Overview
Course Fees
UK - £10,000 (London), £9,000 (Non-London)
INT - £14,000 (London), £12,000 (Non-London)
Placement Year Fees - Please note there is no additional fee for the placement year.
 
Duration
1 year full-time (2 years with Placement Year) or 2 years part-time (3 years with Placement Year)
 
Course details
From the 4th Term (9 months of study), students may choose, subject to any applicable visa requirements, to undertake a work placement instead of a dissertation or project.  The work placement is for 9 months. Students must complete 600 hours of work.
Specialising in operations, supply chain and project management, the course is taught by Nick Wake, a visiting professor at a number of leading business schools around the world. With an MBA in Business and a PhD in Operations Management from Warwick Business School, Nick is still active in the area of pedagogic research and has been awarded a number of prizes for his work. He has a particular interest in using games as an educational tool in teaching operations theory and processes.
As Director at Operations Leaders, an organisation providing specialist consultancy services and bespoke development solutions, Nick combines his teaching with a number of business consulting projects with leading global companies."
Entry requirements
•2:2 or above from a UK Bachelor's degree, or equivalent qualifications.    
•International requirements - an English language level equivalent to IELTS 6.5 or above with a minimum of 5.5 in each component.
Display priority within Suggested Courses
4