"All entities move and nothing remains still." - Heraclitus
University College Groningen is a Faculty of the University of Groningen, one of the world's top 100 universities. Our mission is to challenge you, and to give you the space and support to thrive. Our Liberal Arts and Sciences programme is designed to empower you to forge your own path, develop your own identity, and find your position in a constantly changing world.
Our Liberal Arts and Sciences programme offers students the opportunity to study a broad range of subjects whilst developing specialist knowledge in their major discipline (Humanities, Sciences, Social Sciences). Throughout the degree students will work in interdisciplinary teams on a series of projects that take them outside of the classroom. This will enable students to learn how to apply a creative approach in finding solutions for complex global challenges.
 
Student testimonials
Name
Patric Hansen – Class of 2021
Testimonial
The teaching at UCG is very different than the stereotypical University picture someone might have in mind. There are not hundreds of students packed in one lecture hall, where the individual drowns in the collective and is merely seen by the lecturer as one of the masses. I feel that the UCG student is seen as an individual, especially because of the small class sizes. This setting creates a closer relationship to the lecturer. You receive information in a different way, which is more direct and therefore more useful.
Name
Nienke Visser – Class of 2021
Testimonial
Before studying Liberal Arts and Sciences I would have not been able to have such deep and meaningful conversations in the way I am able to now. The focus at UCG is on professional and social interactions between peers. Since we were all brought together in UCG's student housing in our first year, and we had to work together in a highly international group of students, we learned how to interact efficiently. I have grown as a person. I am able to have critical discussions and I can honestly listen to others and take their opinions into consideration. To me, these lessons are extremely valuable.
Name
Johanna Paschen – Class of 2019
Logo
Image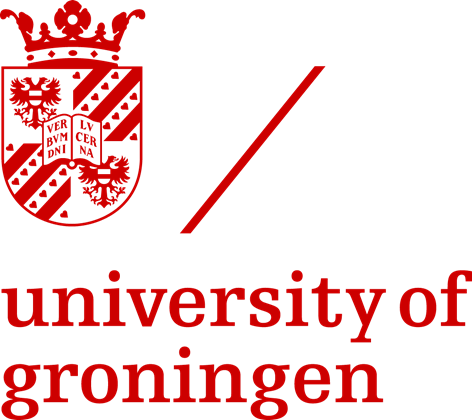 Overview
Our Liberal Arts and Sciences programme offers students from all around the world an intensive and modern curriculum tailored to your own strengths and interests. Through academic teaching and projects, we motivate students to critically think about solutions to global problems. According to the Keuzegids, our Liberal Arts and Sciences is one of the top-rated programmes at the University of Groningen.
University College Groningen (UCG) offers a 3-year bachelor programme, which will provide students with an education that gives them an interdisciplinary outlook, freedom of choice and a collaborative and guided approach to learning. Together with their academic advisor, students design their own programme by choosing out of a broad range of courses in three major disciplines: Sciences, Social Sciences and Humanities. Students can explore up to a full year before declaring a major focus.
UCG also gives you the opportunity to pursue a double degree programme with Ca' Foscari University in Venice. Are you interested in a career in international public policy and would you like to increase your multicultural understanding of the trends in the world economy? Then the double degree programme with the Philosophy, International and Economic studies programme from Ca' Foscari University in Venice will suit you! This unique programme combines topics in the field of International Relations and (International) Political Economics and Philosophy, with a special focus on issues of economic integration and policy in a globalizing world. On top of this, you get to spend time at the historical Ca' Foscari university in Venice: the cultural hub of Italy. This Double Degree programme is for students interested in the Philosophy, Politics and Economics specialisation.
Students are required to live and study together for the first year. This residential concept ensures for a close-knit community in the city centre of Groningen.
Course details
Programme
Your first year provides you with basic skills in planning and conducting (interdisciplinary) research, as a part of our Research and Methodology learning line. All students take the courses 'Academic Skills' and 'Introduction to Academic Research' and then select a discipline-specific research methods course of their choice.
Students explore the multidisciplinary fields of the Sciences, Social Sciences and Humanities, starting in semester one with Challenges of Modern Society as well as two Core Electives.
 
These electives introduce you to interesting societal issues and at the same time gives a broad introduction to the majors. Meetings with your Academic Advisors will help you consider courses and reflect on 'the bigger picture' of your LAS programme. Last but not least, you will conduct your first project in year one.

Study load
40 hours of class and self-study per week on average

Curriculum
The programme consists of three main parts: an Academic Core Programme (55 credits), a Major (95 credits) and a Minor (30 credits). This amounts to a total of 180 credits. The Core Programme is the list of courses that provide a broad foundation for your education as an LAS student. The general educational purpose of a core course of study is to ensure that all students take and complete courses that are considered to be academically and culturally essential. For example: academic skills and re

The Major is basically the field into which you may want to deepen your knowledge. At UCG, we have three Majors: Sciences, Social Sciences or Humanities. Within each Major, Major Specialisations allow you to combine different academic disciplines or perspectives into a tailor-made programme that fits your interests and prospective Master choice. There is also the possibility of a Free Major, in which you create your own programme with the help and guidance from our own Academic Advisors.

The Minor, instead, is the first semester of the third year of the bachelor programme. In this time, students may further develop their academic profile by following a Minor programme within UCG or at a different Faculty of the University of Groningen. Also possible is to go on Exchange at one of our Study Abroad partners or take up an internship. 
 
Entry requirements
Entry requirements
Proficiency in Mathematics and English
Motivation video
Career outcomes
After three years at UCG you will have obtained either a Bachelor of Arts or a Bachelor of Science degree from the University of Groningen.

During their time at UCG, our students discover their drives and their passions, and graduate fully equipped with the knowledge and skills required for life after UCG.

Whereas some of our graduates start up a business or enter the job market, most of our graduates successfully enter the masters programme of their choice, either abroad or in the Netherlands.

Examples of Master programme our Alumni have enrolled in:
Applied Cultural Criticism / Arts Journalism
Management, Policy Analysis and Entrepreneurship in Health and Life Sciences
Clinical Psychology
Pre-master Medicine
Global Political Economy
Computational Physics / MPhil Scientific Computing
Humanities Research Master - Forensic Linguistics / Multilingualism
Science and Business Management
International Relations
Journalism 
Qualification
Bachelor of Arts or Bachelor of Science
Display priority within Suggested Courses
4