Gain an understanding of innovations in the digital, social, computational and physical designs that permeate our daily lives and create sustainable and human-centered solutions to complex challenges. 
Professional roles in the field of design are constantly in flux. Contemporary design has to encompass the traditionally physical, as well as new digital media. Increasingly, companies are discovering the value of experience design in delivering brand, product and service messages and for engaging their customers and users through digital touchpoints. While many experiences work on multiple senses, the singularly most important is visual – rendering effective visual communication crucial to experience design.
Logo
Image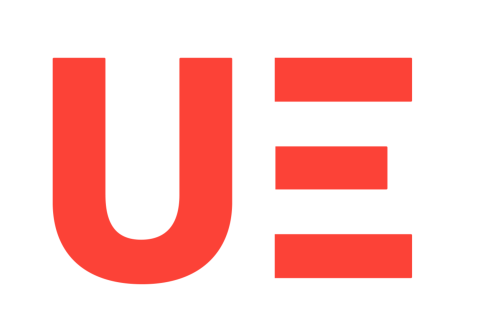 Overview
Course Fees:
1 year: (60 ECTS)
EU Applicants: 13,000 € for one year
Non-EU Applicants: 14,300 € for one year
1.5 years: (90 ECTS)
EU Applicants: 11,988 € for one year
Non-EU Applicants: 13,188 € for one year
2 years: (120 ECTS)
EU Applicants: 11,988 € for one year
Non-EU Applicants: 13,188 € for one year
 
Course details
In our Visual & Experience Design master's programme, students will gain an understanding of innovations in digital, computational and physical interactions that permeate our daily lives. All topics will be delivered in sequential clusters, allowing the students to acquire and apply theories to real contexts, as well as to envision entirely new scenarios. Modules will focus on creative approaches to visual design, the value of cultural diversity in an age of globalised markets, and the deep-spectrum of approaches to designing for social media and digital ecosystems.
This course will focus on the critical awareness of the balance between creative, commercial and business considerations, to develop visual narratives using a variety of tools and graphic elements. You will also create briefs for research-driven projects and innovative approaches to business. Modules will emphasis the changing role of designer in the sphere of algorithmic process that mediate our interactions in digital spaces, where adaptive thinking and human-centred content creation are the true currencies of contemporary designers.
Entry requirements
 -  EURO 3.000 (EURO three thousand) This reservation fee will be deducted from the total amount of study fees. (Not applicable for  EU applicants)
 -  Official translation to English or German for those documents in different language.
 -  German taught programmes needs both English / German language certificate
 -  Minimum English language level is B1
Admission requirements for different length of masters:
 - Fast Track 2 semesters: Bachelor 240 ECTS + 60 ECTS Master
 - Thesis Focus 3 semesters: Bachelor 210 ECTS + 90 ECTS Master
 - Industry Placed 4 semesters: Bachelor 180 ECTS + 120 ECTS Master
Application requirements:
1. Application form
2. Secondary School Diploma / Certificate
3. Bachelor's degree certificate and transcript of records. Relevance of your bachelor's degree subject to the master's degree programme and amount of credits (Equivalent to 210 or 240 ECTS credits depending on the Master's programme)
4. English / German language certificate* or request to waive**
5. CV - up to date
6. Passport copy
7. Letter of motivation/intent (at least 500 words)
8. Portfolio
Please note: Some applicants might be asked to participate in an interview (through Skype). This will take approx. 30 to 45 minutes and includes a general discussion about the your motivation.
Portfolio requirements:
Include up to 10 visual or interactive projects (with accompanying image series, sketches and/or other visual/textual material) This should be original work that highlights a range of your abilities and interests. This might include illustrations, graphic novel spread, poster series, games, character development, photo essays, collages, paintings, sculptures, marketing or social campaigns, short films, animations, applications or websites, personal creative projects, as well as text-based conceptual projects. We are also interested in seeing excerpts from sketchbooks, contact sheets, and research development where applicable. All work should be accompanied by a short text reflecting on the project or work. The portfolio should be collected in a PDF format, and sent through WeTransfer or uploaded onto a website. Large sculptural projects, 3D objects, and performances can be presented digitally. Include any media links or social media channels that are relevant. Interactive projects or games should be uploaded as Windows-executables or as an online playable link.
Language Requirements:
• IELTS 5.5 overall (no less than 5.0 each components)
• TOEFL IBT 72
• TOEFL ITP 500 – 547 (290-300 listening, 280-300 language form, 280-300 reading)
• Pearson Test of English (Academic) 59
• Pearson Test of English (General) Level 3
• Cambridge Exam Advanced and Proficiency 162 overall
• Cambridge Exam First (FCE) Grade C
• TOEIC Listening/Reading 785, Speaking 160, Writing 150
• PASSWORD 5.5 (no less than 5.0 in each component)
**Language Waiver
• To request a language test waiver, you must have studied in a country where the official first language is English:
• At least nine months in duration
• Full-time
• Undertaken at a recognised institution where teaching and assessment throughout the course is entirely in English
• Has been completed within 2 years of the start date of the course to which you are applying
• Medium of Instruction (MOI) should indicate English + EF SET or any accepted English proficiency certificate requested
Display priority within Suggested Courses
4