Study at the forefront of Digital Transformation and shape the technological foundation of the digital products and services of our time. 
Our goals are to develop the next generation of software engineer specialists. Students develop solutions and computer programs to activate computer game interaction to build high-quality 2D and 3D games. They will also collaborate on projects with fellow programmers and game artists to create a commercially viable game from concept to live prototype.
In this software engineering program, students not only learn about current challenges and solutions in software design and architecture, but they are also taught to develop solutions that are based on professional clean and secure code and learn about the new trend in mobile application development. The students will be able to build software and design and implement smart software benefit from the learning outcome from cloud computing and machine learning.
Logo
Image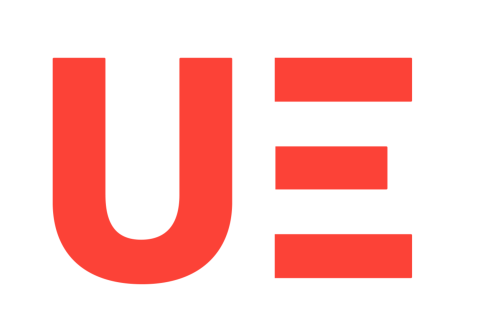 Overview
Course Fees:
EU applicants: 9,310 € yearly
Non-EU applicants: 11,340 € yearly
 
Course details
The subject areas considered in this degree program include:
     - Advanced software design and analysis technology
     - Processing of large amounts of data and learn to work with big data
     - Learning the game design principle and tools
     - Gain the expertise to develop 2D and 3D software
     - Working with data analytic tools and techniques
     - Able to write professional clean code software
     - Learning the game design principle and tools
     - Gain the experience to ingrate the Artificial Intelligence techniques in software development
     - Able to learn and work under agile methodology and learn the principles of project managements
     - Develop mobile app application using state-of-the-art facilities
     - Master the creation and maintenance of complex software products
Each course is delivered by an industry expert through a number of teaching methods including classes, practicals and group work. Class sizes are kept small to facilitate interaction and promote effective learning. Each subject is taught at least once a year (some are taught twice) and most can be studied in any order; this helps to provide the kind of flexibility required by students with existing commitments.
Entry requirements
 -  EURO 3.000 (EURO three thousand) This reservation fee will be deducted from the total amount of study fees. (Not applicable for  EU applicants)
 -  Official translation to English or German for those documents in different language.
 -  German taught programmes needs both English / German language certificate
 -  Minimum English language level is B1
Application requirements:
1. Application form
2. Secondary school diploma and transcripts (if applicable, university entrance examinations, bachelor's transcript of records, bachelor's degree certificates). If applicant is eligible to access higher education in their home country, he/she is eligible to apply to UE.
3. English / German language certificate* or request to waive**
4. CV – up to date
5. Passport copy
6. Letter of motivation (around 500-800 words, stating the motivation for applying at UE and the respective programme) 
Once the application is complete, the student is required to complete an online test (UE sends the log in details).
• Direct admission (German higher education entrance qualification or equivalent as per Anabin): IST test of 46 minutes lengths covering numerical and figural skills
• Indirect admission (for applicants that UE can accept with an entrance examination): IST test of 1 hour 40 minutes length covering verbal, numerical and figural skills. This will cover the cognitive as well as the test regarding program specific basic knowledge and capabilities.
Language Requirements:
• IELTS 5.5 overall (no less than 5.0 each components)
• TOEFL IBT 72
• TOEFL ITP 500 – 547 (290-300 listening, 280-300 language form, 280-300 reading)
• Pearson Test of English (Academic) 59
• Pearson Test of English (General) Level 3
• Cambridge Exam Advanced and Proficiency 162 overall
• Cambridge Exam First (FCE) Grade C
• TOEIC Listening/Reading 785, Speaking 160, Writing 150
• PASSWORD 5.5 (no less than 5.0 in each component)
Language Waiver
• To request a language test waiver, you must have studied in a country where the official first language is English:
• At least nine months in duration
• Full-time
• Undertaken at a recognised institution where teaching and assessment throughout the course is entirely in English
• Has been completed within 2 years of the start date of the course to which you are applying
• Medium of Instruction (MOI) should indicate English + EF SET or any accepted English proficiency certificate requested
Display priority within Suggested Courses
4