Data Science is an increasingly trending field that provides new opportunities for business by creating value out of data.
New waves of innovations surrounding analytic services have had a significant impact on business and technology over recent years. In this master's program, you will learn all relevant data science skills which are in demand across all industries in today's job market.
Logo
Image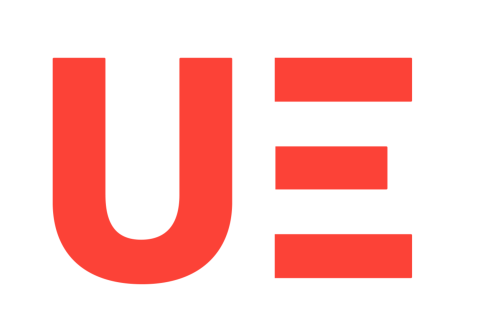 Overview
Course Fees:
1 year: (60 ECTS)
EU Applicants: 13,000 € for one year
Non-EU Applicants: 14,300 € for one year
1.5 years: (90 ECTS)
EU Applicants: 11,988 € for one year
Non-EU Applicants: 13,188 € for one year
2 years: (120 ECTS)
EU Applicants: 11,988 € for one year
Non-EU Applicants: 13,188 € for one year 
Course details
Our lectures cover the relevant methods in data analytics and machine learning, such as clustering methods, predictive modeling and deep learning. The structured collection of data with intelligent data management is the basis of all successful analyses. Lectures on data engineering and cloud computing focus on these aspects.
The practical application of data analytics for business decisions and the emergence of new business areas via data and digitization are another core focus during the course. During the interdisciplinary electives, you have the opportunity to tailor your studies to suit your career goals by selecting modules out of the program's vast portfolio of game design, UX/UI design or digital media communication. A contemporary leadership and culture module prepares you for you for leadership in the future.
You'll also undertake a capstone project which allows students to work on an applied project with company partners or develop their own research project.
Entry requirements
-  EURO 3.000 (EURO three thousand): This reservation fee will be deducted from the total amount of study fees. (Not applicable for  EU applicants)
 -  Official translation to English or German for those documents in different language.
 -  German taught programmes needs both English / German language certificate
 -  Minimum English language level is B1
Admission requirements for different length of masters:
 - Fast Track 2 semesters: Bachelor 240 ECTS + 60 ECTS Master
 - Thesis Focus 3 semesters: Bachelor 210 ECTS + 90 ECTS Master
 - Industry Placed 4 semesters: Bachelor 180 ECTS + 120 ECTS Master
Application requirements (1,1.5 or 2 years)
1. Application form
2. Secondary School Diploma / Certificate
3. Bachelor's degree certificate and transcript of records. Relevance of your bachelor's degree subject to the master's degree programme and number of credits (Equivalent to 180 or 240 ECTS credits depending on the Master's programme).
4. English / German language certificate* or request to waive**
5. CV - up to date
6. Passport copy
7. Letter of motivation (around 500-800 words, stating the motivation for applying at UE and the respective programme)
Language Requirements:
• IELTS 5.5 overall (no less than 5.0 each components)
• TOEFL IBT 72
• TOEFL ITP 500 – 547 (290-300 listening, 280-300 language form, 280-300 reading)
• Pearson Test of English (Academic) 59
• Pearson Test of English (General) Level 3
• Cambridge Exam Advanced and Proficiency 162 overall
• Cambridge Exam First (FCE) Grade C
• TOEIC Listening/Reading 785, Speaking 160, Writing 150
• PASSWORD 5.5 (no less than 5.0 in each component)
**Language Waiver
• To request a language test waiver, you must have studied in a country where the official first language is English:
• At least nine months in duration
• Full-time
• Undertaken at a recognised institution where teaching and assessment throughout the course is entirely in English
• Has been completed within 2 years of the start date of the course to which you are applying
• Medium of Instruction (MOI) should indicate English + EF SET or any accepted English proficiency certificate requested
Display priority within Suggested Courses
4