The ACBSP and NCMA-accredited Master of Business Administration (MBA) program from UCW will prepare you for success on a global level. You will learn how to take challenging situations in a stride, apply pragmatic solutions to problems and ultimately drive the success of your organization through intelligent decision-making.
Our MBA program includes relevant digital components and we collaborate with digital leaders such as Riipen, the Digital Marketing Institute, Salesforce (Trailhead), Tableau and IBM to keep our students updated with upcoming technological trends. We've partnered with leading business and tech companies such as Salesforce, Amazon, Shopify, Facebook and many others to incorporate their latest technology and expertise into the MBA program courses at UCW.
Our MBA program is delivered by a team of dedicated and highly knowledgeable professors with many years of industry experience. The MBA program is available on campus or online.
Students can also qualify to earn certifications, including Certified Management Consultant (CMC), Chartered Professional in Human Resources (CPHR), Certified Digital Marketing Professional (CDMP) and more.
In September 2021, UCW received 5 stars rating from the QS Stars higher education rating system, the world's most popular source of comparative data on university performance. 
As part of the QS Stars audit process, institutions receive an overall rating of between zero and 5+ stars, as well as a rating in at least eight of 13 key areas. We have achieved 5 stars in Teaching, Employability, Online Learning, Academic Development, Social Responsibilities and Inclusiveness and 4 stars for Internationalisation.
UCW also received 5 Stars in the Specialist Criteria category for its Master of Business Administration degree program. UCW is the third university in Canada, and the first in British Columbia, to receive a 5 Star rating from QS Stars. There are only a total of seven institutions in the United States and Canada to receive a 5 Star rating.
Logo
Image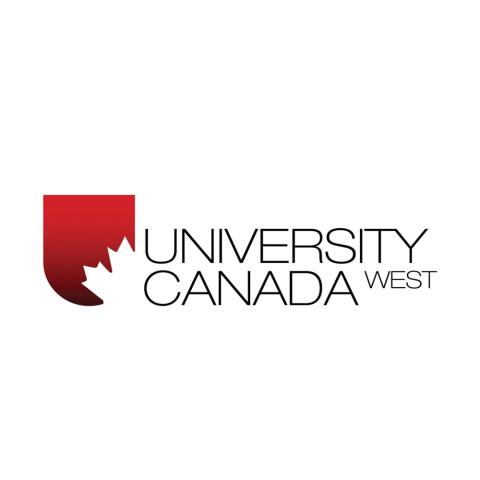 Overview
Tuition fee for on-campus MBA program for domestic students: $25,740 
Tuition fee for on-campus MBA program for international students: $36,840 
Tuition fee for online MBA program for domestic and international students: $18,420  
Course details
For on-campus MBA, you can select electives in one of eight elective areas as you progress through your degree program. Select three electives from one of the elective areas in Leadership, Human Resources, Financial Management, Business Analytics, Entrepreneurship, Consulting, Non-Profit and Marketing and Digital Marketing to gain specialized skills and knowledge or develop your own focus track.
For online MBA, you can select three electives in one of four elective areas in Leadership, Financial Management, Consulting and Marketing and Digital Marketing.
Entry requirements
Applicants to the MBA program may qualify for admission based on the following requirements:
1) If your first language is not English, submit an IELTS score of at least 6.5 (minimum 6.0 in the writing band) or equivalent (TOEFL, PTE, Duolingo etc.) OR Successful completion of UCW's University Access Program (UAP) with Grade Point Average of at Least 70%. If your first language is English and you can demonstrate that you graduated from a recognized degree in an English-speaking country, the English IELTS score or equivalent requirement is waived.
AND
2) A cumulative GPA of 3.00 (on a 4.33 scale) or better in a bachelor degree OR successful completion of UCW's MBA Foundation (MBAF) with a Grade Point Average of at least 72%. 
AND
3) One of the following:
- A suitable score on a Graduate Management Admission Test (GMAT) or the Graduate Record Examinations (GRE) that has been written in the last five years.
- A relevant Canadian professional designation or equivalent international designation (e.g. CPA, CA, CGA, CMA, CHRP or P.Eng).
- Bachelor degree in business (e.g., Business Administration (BBA) degree or Bachelor Commerce (BCom)).
- A minimum of three (3) years documented professional or management experience with evidence of career progression and relevant education and/or training.
 
Career outcomes
Graduates of the MBA program will be able to:
- respond strategically to business challenges and opportunities.
- assess ethical implications of business activities.
- develop, implement and evaluate solutions to business problems.
- formulate business decisions and systematic analysis that reflects critical thinking.
- demonstrate effective skills to collaborate with diverse groups of people.
- lead teams through the resolution of problems and successful completion of projects and tasks.
- integrate personal values and perspectives into problem solving and take responsibility for decisions.
- communicate ideas persuasively (written and oral) as a result of thorough analysis of information.
- gather, analyze and synthesize information for a business context.
Display priority within Suggested Courses
4