Leverage data and advance your career
Gain a competitive edge in your career by developing the business management and technical analysis skills needed to drive strategic results for your company with the University of Bath's online MSc Business Analytics course.
Delivered by the EQUIS-and ABMB-accredited Bath School of Management, this course provides access to training and industry experts that are invaluable for students' hands-on data management, data mining, and data analysis preparation. This includes access to cutting-edge software and analytical tools through the University of Bath's partnership with IBM.

Focus on cutting -edge topics for advanced roles
The online MSc Business Analytics course immerses you in business topics taught by experts with industry experience and the curriculum will equip you with innovative skills for identifying data insights and lead business solutions. Using advanced technologies, including machine learning, heuristics, forecasting and business statistics, you will learn how to improve business decision-making. 

•    Ranked top 100 in the world and top 10 in the UK for Business Analytics by the QS Business Masters rankings 2022*
•    Ranked 4th in Business and Management Studies by The Complete University Guide 2023*
•    Top 10 for Business, Management and Marketing in The Guardian University Guide 2022 and The Times and The Sunday Times University Guide 2022*
*Rankings based on undergraduate data.
Logo
Image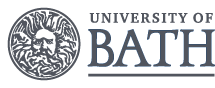 Overview
The University of Bath's AMBA and EQUIS-accredited School of Management delivers this online MSc with units run in partnership with IBM.
Course details
You will learn via immersive video material and real-life case studies, as well as benefit from direct and regular communication with other students and lecturers. Learning material is made available to you via a Virtual Learning Environment (VLE). 
The online MSc Business Analytics not only sets you up with a deeper understanding of data science, it equips you with the business acumen to put data insights into practice and take your career to the next level. 
Assessments are conducted online, also through the VLE. Students study one unit at a time, and learning support is provided through electronic discussion forums and live tutorial sessions.
Curriculum details
•    Business Intelligence (10 credits)
•    Databases (10 credits)
•    Optimisation (10 credits)
•    Spreadsheet Modelling (10 credits)
•    Business Statistics (10 credits)
•    Forecasting (10 credits)
•    Data Mining (10 credits)
•    Machine Learning (10 credits)
•    Heuristics (10 credits)
•    Simulation (10 credits)
•    Analytics in Practice (10 credits)
•    Project Management (10 credits)
•    Dissertation (60 credits)
Click here for more information.
Career outcomes
Thrive in the right business career for you 
The Business Analytics online MSc can unlock business analytics, management, and consultancy jobs in virtually any industry. These careers are growing due to the world's growing economy and the increasing use of big data. 
Some of the business analytics job prospects include:
•    Business analyst: As businesses grow and change to meet the expectations of their stakeholders, business analysts inform new developments by conducting research, solving problems, setting new objectives or goals and achieving the desired results with objectives or goals. 
•    Business consultant: Business consultants are employed on a contractual or permanent basis. They work directly with business owners or train and educate them on business practices. Together, consultants and owners develop a business plan, identify market needs and review financial data. 
Display priority within Suggested Courses
4