The Ph.D. Program in School of Pharmacy is a top destination for analytical brains willing to uncover new knowledge in the field of Pharmaceutical Sciences. Students can select their specialization from a range of streams such as Medicinal Chemistry, Pharmaceutical Analysis, Clinical Pharmacy, Pharmaceutics and Pharmacology. In particular, students learn to employ a rational structure-based approach for the design and synthesis of small molecule cancer therapeutics. We also provide in-depth training for the formulation development of pharmaceuticals, analytical techniques as well as biological evaluation/testing of the drugs. Our program acquaints students with principles of patients centred care and medication safety as well as provides a platform for interaction with industry professionals. We aim to prepare next generation leaders inclined toward the pursuit of exercising translational research and clinical research for the generation of future therapeutics.
Student testimonials
Name
Ritu Ojha (2014-2018)
Title
Ritu Ojha (2014-2018)
Testimonial
The Ph.D. program in the school of pharmacy taught me the nuances of drug discovery and medicinal chemistry.
Name
Made Ary Sarasmita (2019~present)
Title
Made Ary Sarasmita (2019~present)
Testimonial
I encourage students to take advantage of the school's Ph.D. program and stay motivated to pursue their dreams.
Name
Nguyen Thi Nhu Quynh (2021~present)
Title
Nguyen Thi Nhu Quynh (2021~present)
Testimonial
The postgraduate program has been designed very well in terms of academic value, creativity and practical application.

Logo
Image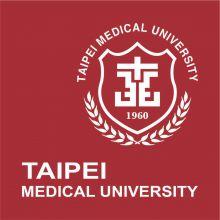 Overview
The Ph.D Program in School of Pharmacy employs a holistic approach to make the students acquainted with all aspects of Pharmaceutical Sciences and provides students with hands-on training for bench-to-bedside multidisciplinary pharmaceutical research. Potential career destinations of our graduates include higher education institutions, the pharmaceutical companies, and research institutes. We welcome curious brains willing to undertake doctoral level research and cultivate their research interests in pharmaceutical studies.
Course details
Our program encompasses the entire pharmaceutical continuum and provides an exhaustive exposure of technology-delivered training to students. We involve an integration of the course work with the mutually designed research work (student and the supervisor). Importantly, the doctoral research degree candidate works in modern, well-equipped labs alongside world-class researchers. This course includes guest lectures from experts working in the pharmaceutical industry and leading research institutes across the globe.
Key benefits:
Development of a critical perspective.

Critically structured dissertation work on pertinent research problems currently being faced by the pharma industry.

Industrial visits, workshops, interactive sessions with industry professionals/successful alumni.

Wild range of career opportunities in industrial as well as academic sector.
Entry requirements
The minimum academic requirement (eligibility) for admission to the Ph.D. program in School of Pharmacy is a Taiwan Ministry of Education accredited Master's degree in Pharmacy or related subjects. Applicant should provide evidences depicting their academic competitiveness such as good GPA, certificates of participation in scientific symposiums, a summary of their Masters' dissertation work along with other relevant documents. Applicants should also provide, their curriculum vitae enlisting all their academic achievements along with carefully structured research plan perspicuously mentioning the impact of the proposed research on academic research and national development. Recommendation letters from the supervisor of their Master's thesis work and proofs of English language proficiency would be much appreciated.
In addition, preference will be given to candidates with research experience in publications in journals of international repute or academic experience.
Career outcomes
The graduates of this program are allowed an entry into careers at various levels of healthcare. Having earned a doctorate degree, the graduates are well-positioned to pursue an academic career in the education sector. As graduates of this program are superbly trained experts in research, they can emerge as top professionals holding impactful positions in pharmaceutical industry and research institutes such as:
medicinal chemist/ natural product chemist/analytical chemist/ formulation chemist

clinical pharmacist

editor (scientific publications), scientific writer

biologist, geneticist, molecular geneticist, biomedical researcher, clinical research associate

product developer/formulator, quality control chemist

forensic scientist and others
In a nutshell, the understanding of various aspects of medicines attained through this course confers a scope to the students to capitalize on numerous opportunities in the field of medical and biomedical sciences.
Qualification
Doctor of Philosophy
Display priority within Suggested Courses
4