Ph.D. students enrolling to the Global Health and Health Security program (GHHS) can choose their research advisors across the TMU campus with expertise ranging from medicine, public health, health management, law, environmental health, data science, big data, and international health security. Research priorities of the program are twofold: infectious disease control and impact of global policy on chronic disease. 
Our courses provide both theoretical and practical training with the following aims in mind: . a) guide our students through the complexity of the international health management systems and norms, b) make them critically understand the magnitude of cross-country differences in terms of health development, c) gain a deeper understanding of the main issues related to global health policy development, and d) acquire a professional knowledge in global health. We believe our students one day will become successful professionals and leaders in global health.
Duration: 3 - 7 years
Student testimonials
Name
Fauzi Budi Satria (Enrolled in 2020)
Title
Fauzi Budi Satria (Enrolled in 2020)
Testimonial
I have experienced first-hand how evidence-based policies are implemented throughout my academic life here.
Name
Philile Sharon Mgabhi (Enrolled in 2021)
Title
Philile Sharon Mgabhi (Enrolled in 2021)
Testimonial
The program is doing very well by inviting some of the best global health scholars to address some special topics within the program.
Logo
Image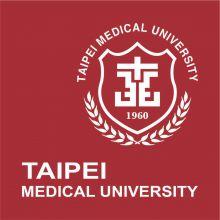 Overview
The Ph.D. Program in Global Health and Health Security is a 3 to 7 years' full-time program. Students in this program will gain broad, interdisciplinary knowledge in decision science, survey science, health systems, health service and policy analysis. Enrolled students can choose their interested research topics and advisors from areas including global health issues, tobacco control and digital health and graduate with comprehensive skills, training and experience in global health research and practice.
Course details
Ph.D. courses are designed with an emphasis on health security and infectious disease control, as well as organization and management of global health. With core competence of social concerns and humanity, critical thinking and systematic integrating research, international perspectives and professional knowledge in global health, courses of our program combine both basic foundation and global health understanding which could provide students comprehensive professional training. Also, we value highly on both theories and practices and incorporate them in our curriculum. 
Below is a list of required courses:
Special Topics in International Health Regulations and Health Security

Special Topics in Public Health Thesis Writing

Applied biostatistics

Applied epidemiology

Seminar in Global Health and Security

Research Ethics

Dissertation
Entry requirements
We focus on the global health issues and health policies from all around the world. Health informatics, global health, health promotion and tobacco control are core professional fields in our program.
Students with good undergraduate degree in life science interested in global health issues, social policy, health security, infectious disease control and digital health are all welcomed! 
See detailed entry requirements for regular admission.
Career outcomes
To prepare our students for the workplace, our program offers students lots of opportunities of getting in touch with the workforce in the field of global health across academia, government, private sector, international organizations, and other non-profit organizations. 
We provide students with short-term global health related courses and visits to institutions in the health sector. Also, we organize a series of workshops and forums about "Global Health Development and Health Security" every semester, through which students get to gain familiarity with the practical field of global health, hence strengthening their employability in healthcare.
Qualification
Doctor of Philosophy
Display priority within Suggested Courses
4