This Master's program aims to cultivate research talents with basic knowledge and learning attitudes in cancer biology and drug research. Our program emphasizes the originality and independent thinking, problem-solving techniques, empirical medical research capabilities, international vision and communication skills, cross-domain integration of pharmaceutical research and development of technology, as well as the clinical translation skills, etc. We provide interdisciplinary training and excellent research support to help students to build successful careers. 
In our program, you will take rigorous academic curriculum, ranging from molecular cancer biology, bioinformatics, to drug design and development. We offer you a great opportunity to build a successful career with excellent research support, and you will be prepared to make significant contribution to improve human life.
Student testimonials
Name
TA HOANG DANG KHOA (Enrolled in 2020)
Title
TA HOANG DANG KHOA (Enrolled in 2020)
Testimonial
There are a variety of possible course modules, allowing for increasing specialization in one or more topics.

Name
GANGGA ANURAGA (Enrolled in 2020)
Title
GANGGA ANURAGA (Enrolled in 2020)
Testimonial
Our Ph.D. program is surrounded by outstanding resources that enable us to conduct high-quality research.
Logo
Image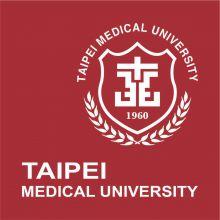 Overview
This two-year, full-time MSc course is designed to provide you with advanced knowledge and skills in the field of cell & molecular biology, drug design, chemistry, and bioinformatics. Through the course, you will learn cancer biology and molecular mechanism underlying cancer development and progression. You will also receive training in drug discovery and research skills for cancer therapeutics development.
Course details
Courses are designed under four main categories:
-Cancer Biology Research Basic,
-New Drug Research & Development
-Cancer Research Experimental Design
-Biomedical Informatics
Students will be exposed to a series of cutting-edge research areas (e.g. precision medicine, machine learning, AI in medicine, etc.) and technologies (e.g. genomics, proteomics, genome editing, etc.) both in the course work and laboratory training. Training will encompass exercises designed to develop independent thinking, development of skills in oral and written presentation, analysis of data and information, and dissemination of information through preparation of grants and manuscripts.
 
To facilitate continued dialogue between industry and academia, industry engagement events are held regularly with biotech and pharmaceutical companies to benefit the professional development of our students .
Entry requirements
This program welcomes students with an undergraduate degree in biology, biomedical sciences, medicine, pharmacology or other biology-oriented fields to apply. Chemistry or computer science graduates with a biology background may also be considered.
Career outcomes
Students leave this program with strong foundation in medicine and biotechnology. Career destinations include:
-biologist
-chemical analyst
-geneticist
-patient navigator
-information technologist
-medical/lab technologist
Some of our graduates would choose to pursue their PhD studies within the Institute
Display priority within Suggested Courses
4