At the Graduate Institute of Mind, Brain and Consciousness (GIMBC) we investigate the levels and contents of consciousness, along with the cognitive mechanisms that modulate them. 
Bring together faculty from diverse backgrounds—neuroscience, psychology, biology, physics, engineering, ethology, psychiatry, and philosophy—to pursue a shared mission to investigate the manifold aspects of the relationship between the mind and brain.

Create a network of scientific and clinical expertise by working closely with clinicians from the university's three affiliated hospitals to understand how the mind and brain work in both health and disease.

Hold a variety of behavioural, neuroimaging, and brain stimulation equipment such as fMRI, EEG, TMS, tDCS, eye-tracker, driving simulator, and animal research labs—all of which are available to the Master's students to use.
Student testimonials
Name
Amit Rawal (2017-2019)
Title
Amit Rawal (2017-2019)
Testimonial
Starting as a complete novice to neuroscience research, I received training and attention to every aspect relevant to conducting research.
Name
Marcel Tahamata (2019-2021)
Title
Marcel Tahamata (2019-2021)
Testimonial
Studying in GIMBC not only allows me to be familiar with neuroscience at the conceptual level, but also prepares me with practical experience.
Logo
Image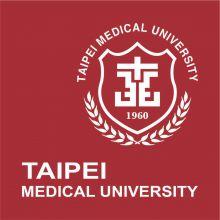 Overview
The Master's program is a 2-year full-time program that awards a Master of Science (MSc) degree upon completion. Students will receive hands-on training to tackle research questions in consciousness and neuroscience. We welcome motivated students of similarly diverse backgrounds wishing to undertake graduate-level research in areas related to consciousness. Individuals interested in gaining expertise in the techniques that we employ are also welcomed to apply.
Course details
GIMBC courses are mostly designed to be problem- or project-based learning, linking theoretical ideas with practical research questions.
Our courses are divided into theory-based and skill-based tracks. Students will take a number of classes from both tracks to increase their understanding of theories of consciousness and cognition, as well as hands-on skills in designing and executing an experiment.
Theory-based track
Introduction to neuroscience, Theories of consciousness and cognition, Advanced topics in neuroscience, Mind, body and society, Psychiatric neuroscience, Neural transmission and metabolism.
Skill-based track
Research methods in experimental psychology, Functional magnetic resonance imaging, Electroencephalography, Psychological statistics, Computational cellular neuroscience.
Entry requirements
We welcome applicants from all backgrounds, not necessarily those related to neuroscience. We look for strong motivation and suitability (e.g. which faculty member would you like to work with, on what topic, and why) in your statement of purpose. 
Application materials should include




1) Statement of purpose




2) Resume




3) Optional supporting materials (e.g. GRE, GMAT, previous achievements, awards, etc.)




4) Copy of diploma




5) Copy of transcript




6) Copy of passport. 

Some exposure (including online course taking) to statistics and computer programming (e.g. Matlab or Python) is encouraged, though not required.

International students must demonstrate English proficiency through a secure and approved testing system such as TOEFL and IELTS.
All applicants should apply to at least one non-TMU funding source (e.g. Taiwan Ministry of Education or Foreign Affairs, Fulbright Scholarship, public/private scholarship opportunities from your country) prior to enrolment.
Career outcomes
Most of our graduates move on to a PhD position, either overseas or with GIMBC's own "PhD Program in Neuroscience of Cognition and Consciousness" (PNCC). Other graduates find research jobs in the tech industry or clinical settings.
PhD Program in Neuroscience of Cognition and Consciousness offers 4 PhD positions every year to applicants worldwide.
Display priority within Suggested Courses
4