Situated in the historical and picturesque city of Suzhou, a metropolis well reputed in the world for its classic gardens, Soochow University is a national key institute listed in the Project 211, a first-class member in the 2011 Program and a top comprehensive university in China.  
Starting from 2004, Soochow University is one of the first universities, approved by the Ministry of Education, offering the English-Medium Clinical Medicine (Bachelor of Medicine & Bachelor of Surgery) program. This program aims to cultivate new doctors that meet the necessary standards in terms of knowledge, skills and attitudes. Up to now, over one thousand students have graduated from this program and many of them have become the doctors working in the US, Europe or other countries.   
Student testimonials
Testimonial
As a student of Soochow university, I'm adding values and knowledge in my life. 'Unto a full- grown man' is a motto of our university and we are doing exact.
Logo
Image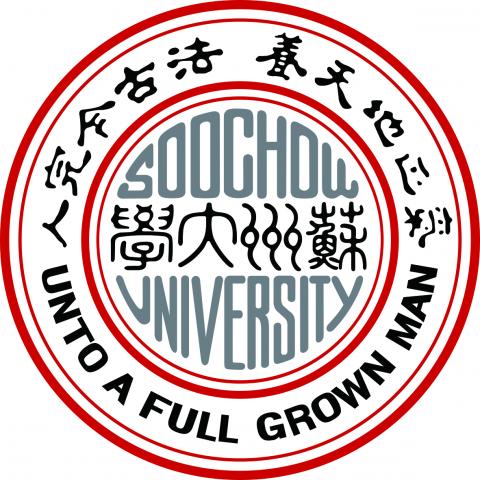 Course details
This program will provide: 
1. 5-year comprehensive curriculum of medical foundation, including: Cell Biology, Analytical Chemistry and Inorganic Chemistry, Physical Education, General Physics, Systematic Anatomy, Histology and Embryology, Organic Chemistry, Regional Anatomy, Physiology, Biochemistry, Medical Immunology, Pathology, Medical Microbiology, Human Parasitology, Medical Chinese, Pathophysiology, Medical Psychology, Forensic Medicine, Neurobiology, Medical Statistics, Public Health, Epidemiology, Diagnostics, General Surgery, Imaging Diagnostics, Internal Surgery, Surgery, Obstetrics & Gynecology, Communicable Disease, Neurology, Psychiatry, Pediatrics, Outline of TCM, Nuclear Medicine, Otolaryngology, Dermatology and Venereology, Ophthalmology, Oncology, etc. 
2. 1-year clinical training at the university's affiliated hospitals and they are the leading hospitals in China. 
Career outcomes
As one of the medical schools listed in the World Directory of Medical Schools, our degree is recognized by many national medical councils and licensing exam systems (e.g., ECFMG, USMLE, PMC, MCI) and allows medical practice pathways worldwide. Graduates from this degree program, taught in English, will be eligible to participate in the US postgraduate training, as well as in similar programs scheduled in European countries or non-European anglophone countries. 
Depending on your specialization and interest, graduates in Clinical Medicine are qualified to carry out surgery in clinical, public health and biomedical professional fields, and may also become medical administrators in hospitals or government departments, or medical academics involved in teaching and medical research. 
Institution Address
50, Donghuan Road, Suzhou, Jiangsu, China (East Campus of Soochow University)
Institution Phone Number
+86 (512) 651 12 799
Institution Email
foraff@suda.edu.cn