This full-time master program is mainly taught at the Dushu Lake campus (Suzhou Industrial Park) of Soochow University. Suzhou, known as the "paradise on Earth" since ancient times, is not only a famous cultural city with a history of more than 2,500 years, but also a modern emerging city with its per capital GDP ranking the sixth among all the cities in China. This course will provide the student with the best window into the Chinese language and culture, and a great path to becoming an international Chinese teacher. 
Student testimonials
Testimonial
Soochow University's Graduate School of Chinese International Education is the perfect place for international students with both traditional and modern curriculum. I was very satisfied with the kindness and professionalism of the professors, and I was able to learn a lot about Chinese language. Suzhou is definitely an ideal city to learn Chinese culture as well since it has about 2500 years history.
Logo
Image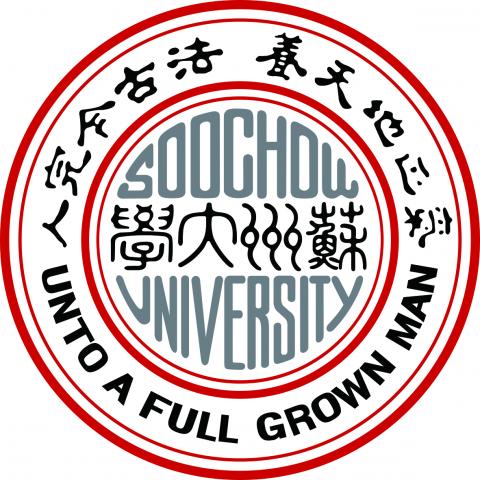 Course details
At least 38 credits in total in this course.
Public modules: "Advanced Chinese Listening and Speaking" and "Advanced Chinese Reading and Writing" will improve your ability to use Chinese, and "China Overview" will help you learn more about China.
Core modules: "Advanced Chinese" is an important course about Chinese linguistics; "Intercultural communication" helps us to view the world from different cultural perspectives; "Teaching Chinese as a Second language" and "Second Language Acquisition" are important courses to improve Chinese teaching and research ability.
Optional courses: up to 15 courses are provided. Students can choose a variety of courses related to Chinese language, culture and teaching, such as Chinese character study, Chinese and Chinese culture, case analysis and practice of Chinese classroom teaching, Chinese-foreign language comparison and error analysis, Special topics on Chinese culture, Chinese talent and exhibition, etc. 
Compulsory modules: including Chinese culture experience, professional practice, academic activities and reports, etc. Please note that the master's thesis must be written in Chinese.  
Career outcomes
The master's degree of Chinese International Education enables students to have advanced Chinese proficiency and the ability to engage in international Chinese teaching. Graduates can be qualified as an international Chinese teacher at a junior or intermediate level, or engage in work related to cross-cultural communication and cultural transmission. They can also pursue further study on the basis of the professional background. Previous graduates are mainly engaged in international Chinese teaching, working in Chinese enterprises in their home countries, engaging in China-related trade, and pursuing China-related doctoral degrees. 
Institution Address
50, Donghuan Road, Suzhou, Jiangsu, China (East Campus of Soochow University)
Institution Phone Number
+86 (512) 651 12 799
Institution Email
foraff@suda.edu.cn