Strategic marketing is essential in all sectors for businesses to deliver their message in a competitive marketplace. LSBF's career-focused dual master's programme equips you with modern skills and expertise to succeed in the ever-evolving world of marketing.
While studying this programme, you will gain a fundamental understanding of essential marketing concepts, as well as get a more in-depth view of a specific marketing specialisation. Our four specialisations—digital marketing & social media, global marketing, luxury brand management, and sales management—cover a range of complex areas of marketing, and let you decide your area of expertise.
This Master degree is awarded by the International Telematic University UNINETTUNO, Italy.
 
Logo
Image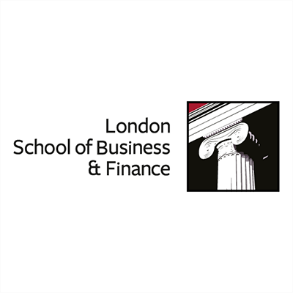 Overview
The Master in Strategic Marketing programme is delivered through our accessible online platform, so you have the freedom to choose your own study schedule. We understand that our students are busy, as 74% of our students work full-time, and 84% are in senior and management positions. With flexible study periods ranging from 18 to 36 months, and four intakes per year in January, April, July and October, you study when it is most convenient for you.
Course Fees
£7,000
Course details
Modules include:
Strategic Marketing Management
Develop management-level skills in designing and implementing marketing campaigns, as well as effective audience targeting, and medial channel selection. During this module, you will gain an understanding of the importance of separate marketing functions, critically engage with and evaluate marketing's role from a management perspective, and assess marketing key performance indicators to accurately diagnose problems.
Consumer Behaviour and Research
Develop and improve marketing strategies by analysing and evaluating consumer behaviour. Gain an appreciation and understanding of consumer psychology to assess patterns in the global market
Research Integrated Marketing Communications
Gain a critical appreciation of communication's strategic role in successful marketing. Analyse the pros and cons of key marketing communications concepts, and evaluate marketing communications strategies employed by organisations in different contexts.
Choose from one of our four specialisations:
•    Global Marketing
•    Digital Marketing and Social Media
•    Sales Management
•    Luxury Brand Management
Learning Outcomes:
This programme is designed to provide students with career-ready skills in:
•    Marketing strategy development and evaluation
•    Understanding consumer behaviour and effective message development
•    Marketing communication strategies, and message development
•    Solving complex marketing issues by applying factual and theoretical  knowledge
•    Mastering a variety of marketing management approaches and strategies
 
Entry requirements
To be considered for the following programme you must meet the following requirements:
•    Undergraduate degree (2:2 minimum) or equivalent
•    Where English is not the first language, and the Student has not completed their undergraduate degree in English, the following proof of English language proficiency is required:
 a. IELTS overall band score of 5.5 or equivalent
 b. high school English
 c. ACCA/CIMA 14 papers completed
 d. 2 years of work experience in an English-speaking environment (upon approval by admissions board)
List of documents required on registration:
1.    Completed application form
2.    Statement of Goals
3.    Authentic copies of your qualifications, certificates and complete transcripts for all years of studies
4.    A copy of your passport
5.    An English copy of your CV/résumé
6.    Proof of English proficiency
7.    A typed personal statement that answers the questions listed below. Completed statements should be labelled with the Student's name, academic program, and their contact information, and be submitted via mail, email or fax.
Each question should be answered in a minimum of 300 words (1 page):
•    a. Why are you choosing to pursue a graduate program at this time in your career, and what are you hoping to accomplish by doing so?
•    b. What strengths do you feel make you a strong candidate for the graduate program?
•    c. Describe a past or present personal/professional experience that you believe positively influenced your potential to succeed in a graduate program.
 
Career outcomes
•    Marketing Coordinator
•    Market Analyst
•    Project Manager
•    Head of Integrated Communication
 
Display priority within Suggested Courses
4