Acquire the competencies to be a global contender in worldwide financial markets with your Master in Finance and Investments, awarded by the International Telematic University UNINETTUNO and delivered to you 100% online. Become proficient in corporate finance principles, financial analysis, and investment management in as little as 18 months. With course delivery through the advanced online learning platform, you will have access to leading course content, HD video tutorials, access to professional and peer student networks, and student support, all at your fingertips, everywhere, 24/7.
Logo
Image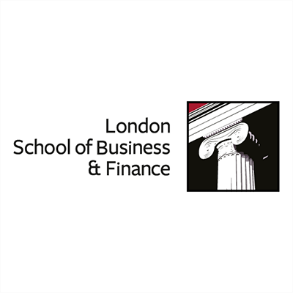 Overview
The MSc in Finance and Investments provides a strategic perspective on the industry. LSBF's four programme specialisations reflect some of the most relevant modern issues in finance and investment. Students can choose the path that aligns best with their post-study aspirations—whether that is a career in mergers, acquisitions and private equity, risk management, accounting and financial management, or investment banking and capital markets.
We understand that our students are busy — 82% of our students work full-time, and many hold senior and management positions. With flexible study periods ranging from 18 to 36 months, and four intakes per year in January, April, July and October, you create your own study schedule. The programme is delivered through our accessible online platform, giving you the freedom to study from wherever you are.
We offer our Master in Finance and Investments programme at the competitive rate of £8,000, but you can also choose to pay in instalments with our flexible student payment plan.
Course details
Modules include:
Business and Financial Analysis
•    Discover both internal and external analysis that can provide insight to improve the business process. Through this module students will gain practical skills in business and international financial statement analysis, to be implemented in real-world situations.
Quantitative Finance and Financial Markets
•    Combining quantitative finance and financial markets, this module explores quantitative methods for investment finance in financial markets.
Corporate Finance
•    Understand the necessity of investment and financing decisions for creating value for your organisation, and maintaining a competitive market advantage.
Choose from one of our four specialisations:
•    Financial Risk Management
•    Mergers, Acquisitions, & Private Equity
•    Investment Banking & Capital Markets
•    Accounting & Financial Management

Learning Outcomes
This programme is designed to provide students with career-ready skills in:
•    Analysing and interpreting financial statements on business and international levels.
•    Gaining a competitive advantage by making valuable finance and investment decisions.
•    Assessing corporate finance structures to increase corporate value while managing and minimising financial risks.
 
Entry requirements

To be considered for the following programme you must meet the following requirements:
•    Undergraduate degree (2:2 minimum) or equivalent
•    Where English is not the first language, and the Student has not completed their undergraduate degree in English, the following proof of English language proficiency is required:
a. IELTS overall band score of 5.5 or equivalent
b. high school English
c. ACCA/CIMA 14 papers completed
d. 2 years of work experience in an English-speaking environment (upon approval by admissions board)
List of documents required on registration:
1.    Completed application form
2.    Statement of Goals
3.    Authentic copies of your qualifications, certificates and complete transcripts for all years of studies
4.    A copy of your passport
5.    An English copy of your CV/résumé
6.    Proof of English proficiency
7.    A typed personal statement that answers the questions listed below. Completed statements should be labelled with the Student's name, academic program, and their contact information, and be submitted via mail, email or fax.
Each question should be answered in a minimum of 300 words (1 page):
•    a. Why are you choosing to pursue a graduate program at this time in your career, and what are you hoping to accomplish by doing so?
•    b. What strengths do you feel make you a strong candidate for the graduate program?
•    c. Describe a past or present personal/professional experience that you believe positively influenced your potential to succeed in a graduate program.
Career outcomes
This programme prepares you for a possible career as:
•    Financial Analyst
•    Financial Manager
•    Financial Advisor
•    Corporate Investment Banker
 
Display priority within Suggested Courses
4