Students choose to study the Global MBA at LSBF because it allows them to enhance their business skills dramatically while studying from the comfort of your own home. The course is designed to support ambitious professionals by providing an exhaustive overview of the vital knowledge required for career growth. Learn with a diverse cohort of students and receive guidance from our skilled lecturers with real-life industry experience. The 18-36 month MBA covers areas including marketing, accounting, management, leadership and much more.
Logo
Image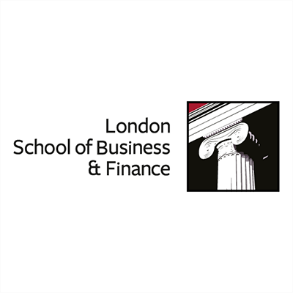 Overview
The Global MBA syllabus incorporates core concepts, management theory and the latest case studies to reflect the current international marketplace and provide you with the fundamental skills to thrive in the business world. Through this programme, you will analyse key topics including finance, strategic management, operations management, and marketing. Students will combine theory and practical skills to foster a successful career in business.
Course Fees
£9,000
Course details
Delivered online, this MBA is designed to help students develop into business-ready professionals. The first part of the Global MBA programme consists of 4 core modules and 2 elective modules of your choice. With our 17 elective modules, there is something for everyone and you will be able to adapt the degree programme to match your needs. The latter part of the programme will be a research project – including an MBA dissertation, giving you the chance to explore your own field of interest. The Global MBA is a vital step for any ambitious individual with the goal of prospering in a competitive business world. Achieving an MBA will not only help you grow as a professional but will increase future job opportunities and lead to higher salary offers.
Entry requirements
Applicants should have a UK undergraduate degree (any class) or equivalent in any subject area. Applicants should also be able to speak English and have a 5.5 IELTS. If you do not have the required IELTS, please see the available options to study with The Language Gallery. No work experience is required for this course, however it can help your application stand out if you do hold some relevant experience in the field.
Career outcomes
Upon completion of the Global online MBA, most students proceed to secure advanced roles more easily since they have a competitive edge against other job applicants. Global MBA graduates seek careers that take them around the world and transform their working lives. The course is structured to reflect the needs of the modern international business world so you will gain experience which is applicable to a range of business careers. The programme consists of a blend of academic excellence and professional skills, so you will graduate with a highly marketable skill set and the means to excel in high level positions.
Display priority within Suggested Courses
4