The programme addresses the application of engineering principles of software and systems development, including design methodologies, business process and service modelling and re-engineering, operation principles, and maintenance and quality assurance approaches. Digital transformation in this context refers to the change associated with the application of the software engineering body of knowledge to the transformation and modernisation of digital assets of business and industry. 
Overview
Software development and digitalisation are an integral part of modern society, shaping virtually everything from the objects around us to the ways in which we communicate. The Master's Programme in Software Engineering and Digital Transformation focuses on developing advanced knowledge and expertise for the design and development of software and digital services and the digital transformation of business processes.  
Logo
Image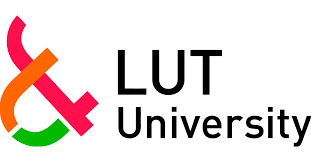 Course details
In this programme, you can specialise in one of two areas: Software Engineering or Digital Transformation. The Software Engineering specialisation builds on Bachelor's studies in software engineering and aims to develop professional skills in this discipline. Continuing from the common topics of software engineering and other areas of information technology, such as software development, quality assurance and testing or software design, this specialisation provides opportunities for students to engage in and develop abilities for research. The Digital Transformation specialisation aims to build expertise in software and service design and redesign, business process re-engineering and digitalisation for modern businesses, and industry workflow digitalisation. 
Career outcomes
Understanding different dimensions of software engineering is necessary for any professional today. There are many reasons why software engineering is so popular, such as good job security, high starting salaries, and diverse job opportunities across industries. Software engineers may also have flexible work schedules – they can work anywhere where there is a computer and an internet connection. 
Display priority within Suggested Courses
4