This Master's programme will give you a comprehensive understanding of how to utilise nuclear power safely. You will learn how to design nuclear reactors. Nuclear power plant engineering focuses on how different components in nuclear power plants work together, what specific requirements apply to components used in nuclear power plants, how to design for radiation protection, and how to consider the life cycle of power plants, including fuel and waste management. 
Overview
The need for manpower in the nuclear industry is increasing due to new power plant projects, new applications of nuclear energy, and the long-term use of existing power plants. This field has a continuous need for professionals to oversee nuclear power plants, including reactors, power conversion systems, and safety systems, taking into consideration and putting into practice advances in science and technology. In this programme, you will focus on three aspects: nuclear power plant engineering, nuclear safety, and reactors for new applications – including next generation technologies. 
Logo
Image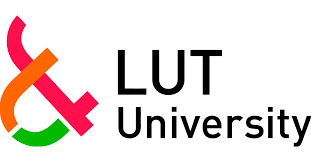 Course details
Your studies will emphasise light water reactors, but you will also learn the basic principles of other reactor types, including fast reactors and heavy water and gas cooled reactors. 
Career outcomes
To ensure the safe and reliable long-term operation of existing plants and to facilitate the construction of new plants in the future, there is a constant need for new professionals in nuclear engineering. You will have a clear understanding of what is required of safe nuclear power systems and how nuclear power is utilised to change the overall energy system towards cleaner processes. Graduates from our programme work in every field related to nuclear power: in power production, in research and development, for nuclear industry subcontractors, for regulatory authorities, for companies building nuclear power plants, and for companies providing fuel and waste management and other services to nuclear operators. 
Display priority within Suggested Courses
4