In this programme, you will develop your competences in business decision-making for innovation and logistics, creative and innovative thinking, and collaboration and networking skills. These are what you need to succeed globally and to execute any digital transformations and sustainability strategies in organisations with an entrepreneurial mindset. 
Overview
The recent global crisis and digital transformation have challenged businesses all over the world and opened the need for professionals with unique multidisciplinary skills, adaptability, open-mindedness and the ability to manage business innovatively, digitally and sustainably. The Master's Programme in Innovation and Logistics is specifically designed to address the economic challenges and global digital transformation to prepare students for leading management positions in innovation, logistics and entrepreneurship. 
Logo
Image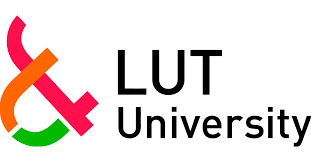 Course details
The programme applies a hybrid approach – a combination of online and contact teaching. Core and advanced courses will be organised as intensive teaching, individual work, seminars and case studies, but minor studies will follow LUT's university regular teaching schedule. 
Career outcomes
Earning your degree in innovation and logistics gives you many interesting employment options and challenging career prospects. Global supplier–customer relationships and business networks create various opportunities for talented young professionals in the fields of management of innovations and technologies, industrial sales and marketing, operations management, and technology analysis and sourcing. 
Display priority within Suggested Courses
4