During your studies in this programme, you will be exposed to concepts that you will need as an effective manager, ranging from inventive design to strategic product and technology development, systems modelling or open collaborative innovation. You will become familiar with the whole process from ideas to innovations to business value. 
Overview
We are currently facing a number of global crises ranging from climate change to the prolonged pandemic. These crises are forcing organisations to renew their activities, seek novel solutions and think outside the box. Trends and crises such as COVID-19 have challenged companies but also triggered them to search for new opportunities in their business ecosystems. In such circumstances, the management of innovation and new technologies is more important than ever. We have already seen impressive results when organisations have made joint efforts to develop new vaccines, touchless solutions or ways to deliver food. This programme will introduce a wide variety of perspectives on the management of innovations and technology based on the combination of business, engineering and management. 
Logo
Image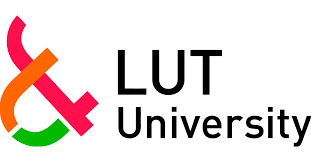 Course details
Applying theories and frameworks to real practical projects is an essential step in the learning process. Close collaboration with industrial firms will ensure the practical real-world application of new knowledge and theories. The connection with companies during the course projects, seminar assignments or your Master's thesis will be an asset for your future career. 
Career outcomes
After graduation, you will have interesting and challenging career prospects. Global supplier–customer relationships and business networks give talented young professionals various opportunities in the fields of management of innovations and technologies, industrial sales and marketing, operations management, and technology analysis and sourcing. Graduates from this programme have found jobs as project managers, export managers, key account managers, supply managers, controllers, analysts, business application specialists, operative purchasers, technology innovation managers, etc. You will also have a firm basis for doctoral studies in the field of industrial engineering and management. 
Display priority within Suggested Courses
4