In this programme, you will learn to understand how different production/conversion methods are used and how they compare with each other in different applications. 
Overview
Knowledge of energy conversion is essential in designing energy systems for a sustainable future. Energy production is in transition. Energy consumption is increasing globally, and energy production currently causes significant environmental impacts from greenhouse gases to particle emissions. It is clear that we need more energy and that we need clean energy. The Master's programme in Energy Conversion gives you a comprehensive understanding of how different energy production and conversion methods relate to each other and act as components in energy systems. 
Logo
Image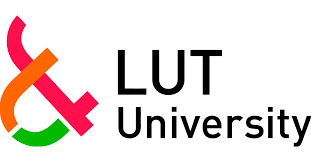 Course details
In this programme, you will understand the technical, environmental and economic aspects of energy conversion and how they compare in producing sustainable and feasible energy for society. 
Career outcomes
The programme will provide you access to the latest information about the renewable energy sector and how it affects your future career. The already expansive energy sector is growing globally, but in addition, it is changing to respond to global challenges. Our graduates have the skills to not only cope with the transition, but to be its drivers. There is a constant need for new experts with the latest skills and understanding of the technologies available currently and in the future. 
Display priority within Suggested Courses
4