In the Masters's Programme in Data-Centric Engineering, you will study at the intersection of applied mathematics, computational statistics and artificial intelligence. These domains are changing all areas of work, including traditional industrial work, white-collar jobs, and health care. You will obtain a solid basis for research, development, innovation and entrepreneurship.
Overview
The current decade will see major advances in data-driven engineering and sciences, impacting all aspects of science, engineering, industry, and society via automation, artificial intelligence, robotisation and digital platforms. To develop innovative solutions to the world's most challenging problems, it is increasingly important to properly understand data and modern information processing methods. The Master's Programme in Data-Centric Engineering is based on blending applied mathematics with computer science and engineering. During your studies, you will learn about artificial intelligence and machine learning and how mathematics and statistics form their basis. 
Logo
Image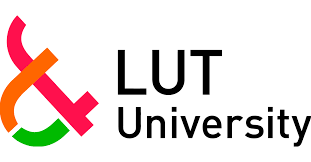 Course details
In this programme, you will learn about computational techniques and artificial intelligence for analysing and modelling data. You will specialise in either Applied Mathematics, or Computer Vision and Pattern Recognition. 
Career outcomes
Data-centric engineering provides a solid stepping-stone to a career in academia, government, industry, or finance, as well as entrepreneurial skills for establishing a start-up company. The skills and competencies gained in the programme prepare you for continual learning and for the ongoing transition from software-intensive to data-intensive engineering work.  
Display priority within Suggested Courses
4