In this Master's programme, you will obtain sufficient scientific and technological knowledge for a career in chemical engineering in different fields of the process industry. During your studies, you will be able to create new sustainable solutions as a response to major global challenges. You will learn to create, design, develop and promote innovations and new technology and to work in an international team. 
Overview
In today's society, resources are becoming scarce and the environmental impact of manufacturing processes is a growing concern. Chemical engineering skills are essential in developing processing technology that is not detrimental to the environment. In this programme, you will learn the basic skills necessary in the modern chemical and process industry.  
Logo
Image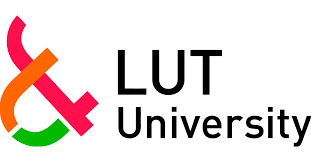 Course details
In this programme, you will possess a unique set of skills for creating sustainable, environmentally friendly chemical processes and products. You will also become a competent professional in the rapidly developing, multidisciplinary area of environmental protection, and you will be eligible to continue your studies in doctoral programmes. 
Entry requirements
You can apply to this Master's programme either through rolling or regular admission process. See detailed entry requirements for rolling admission and regular admission. 
Career outcomes
Chemical and process engineers play important roles in delivering innovations that take our world forward. You will acquire the knowledge and skills to work in different fields of the process industry, for chemical companies, and for equipment manufacturers, most typically in research, development, design and operation. Other prospective positions include overseeing the construction of new plants, assessing safety and environmental issues, and supervising plant operations.
Display priority within Suggested Courses
4