Your studies in this programme will focus on theoretical knowledge and technical skills in relevant business analytics methods, including data analytics, modelling, simulation, and multiple-criteria decision-making and evaluation methods and their practical use on real-world data in a real-world business or industry context. The software and tools applied during the course are standard in the industry.
Overview
The need for analytics is growing due to the abundance of data available. Business analytics includes quantitative and statistical analysis, machine learning, multivariate testing, predictive modelling, and multiple-criteria evaluation and decision support. It uses data to evaluate past performances and to draw up plans for the future. As a graduate of this programme, you will be a competent business analytics professional who knows and can critically analyse the theories and methods in the field. 
Logo
Image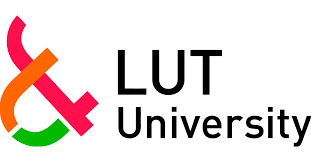 Course details
The programme merges studies in industrial management, corporate finance, computer science and applied mathematics in a unique way, providing a very powerful combination of knowledge. 
Career outcomes
As a graduate, you will be a perfect fit for the business development and business analytics teams of global corporations and small and medium-sized enterprises. You will be prepared for a career in business analytics and analytical business development as an analytics professional in an industrial or service company or as a consultant. 
Display priority within Suggested Courses
4