During your studies, you will learn about the production of materials and to design and develop processes based on modern biorefining technologies. As a graduate, you will possess a unique set of skills for designing, planning, assessing, and operating sustainable biorefining processes and products.
Overview
The sustainable production of energy, food, chemicals and materials is a major challenge for us today and for future generations. Production has until now been largely based on fossil raw materials, which has, in turn, caused serious environmental challenges. The use of renewable raw materials where it is technically possible and economically feasible is one of the corner technologies for mitigating climate change and saving scarce natural resources. Biorefineries implement a wide range of technologies and materials, and this programme examines them with an open mind and a wide scope, including the opportunities they offer in terms of new competences, solutions and critical assessments.  
Logo
Image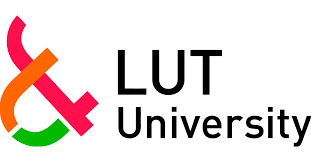 Course details
The Master's Programme in Biorefineries is delivered as flexible distance learning independent of place or time. It is well suited for people already in the working world, aiming for professional development and the upgrading of qualifications. Part of the courses have teaching sessions with a fixed schedule, whereas most assignments have a flexible schedule. There are no physical in-class sessions, but some online lectures are given during regular office hours.
Career outcomes
You will acquire the knowledge and skills to work in different fields of the biorefining industry, most typically in research, development, or various operations of biorefining sites and related equipment manufacturers globally. You will also be able to work in project management and consulting companies, education, or public organisations such as municipal authorities or state agencies. You will be able to discuss future choices critically within the biorefining industry, to renew the strategy of your company, or to work as a decision-maker.
Display priority within Suggested Courses
4