Kings College London provides cutting-edge insight from researchers, practitioners, and professional contacts. Learn the theories you'll need for success – as well as how to apply them in the working world.
Student testimonials
Photo
Image
Testimonial
I chose King's College London because I wanted to study at a top university. It offers a world-class education as you are taught by renowned teachers in fantastic facilities and this explains its international reputation.
Logo
Image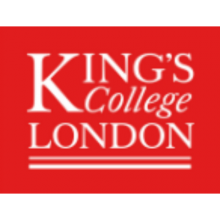 Overview
Whether you want to start a new business, add value to your existing job, or start consulting, entrepreneurship skills developed on this course will help you make the most of your career.
Course details
The course structure involves a mixture of lectures, seminars group tutorials and independent study. Required modules include business strategy for entrepreneurs, venture financing, research methods and more, while electives include everything from digital marketing to high-tech commercialisation and social and sustainable enterprise. 
Entry requirements
Undergraduate degree with high 2:1 honours (i.e. overall average of at least 65% across all years of study using the UK marking scheme) required with evidence of modules in Mathematics, Statistics or Management.
Career outcomes
The programme provides you with the skills for success in management and business roles anywhere in the world.
Institution Name
King's College London
Institution Address
Strand, London WC2R 2LS
Institution Phone Number
+44 020 7836 5454
Display priority within Suggested Courses
4