Student testimonials
Photo
Image
Testimonial
I chose King's College London because I wanted to study at a top university. It offers a world-class education as you are taught by renowned teachers in fantastic facilities and this explains its international reputation.
Logo
Image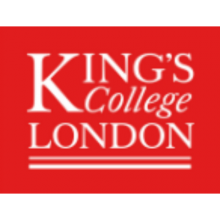 Overview
Delivered from London's most central university, the part-time medical affairs MSc at King's College London is concerned with the development and lifecycle management of medicines and designed to develop careers which involve engaging the medical community on the wider issues facing the field. 
Course details
Students will learn about the whole lifecycle of medicines, from pre-clinical development to Phase 4 trials to sales and marketing. Core modules are taken alongside students from MSc courses in Clinical Pharmacology and Drug Development Science. You'll complete an individual research project, guided by an expert in that field. There's also the option specialise in communication with and education of healthcare practitioners, pharmacoepidemiology and global issues relating to medicines, or ethics and professionalism, as well as the opportunity for industry placements. 
Entry requirements
Applicants should have a bachelors degree in a science with the grade of a 2:1 or above. Applicants with a 2:2 (or overseas equivalent) will be considered where they offer significant work experience in a related field. Visit the university's admission pages to find out more about International entry requirements and English language entry requirements.
Career outcomes
This course will put you in an excellent position for a rewarding career medical affairs, a growing sector within the pharmaceutical and biotechnology industries. As the only Medical Affairs MSc currently offered by any university, you'll be joining an exclusive group of graduates who are well versed in all the sub disciplines of medical affairs, giving you an extra edge of employability in the sector. 
Institution Name
King's College London
Institution Address
Strand, London WC2R 2LS
Institution Phone Number
+44 020 7836 5454
Display priority within Suggested Courses
4